EXTERNAL EVENT
Hong Kong SAR
18-19 SEPTEMBER 2018
Calling all CSR, sustainability and responsible business leaders 
The region's leading event for CSR, social responsibility and supply chain responsible sourcing returns to Hong Kong! Register now to join experts, leaders and practitioners at CSR Asia Summit 2018 on 18-19 September 2018 at the Kowloon Shangri-La. Learn from the insights and actionable takeaways from speakers from Visa, Google, Facebook, Financial Times, BASF, AIM-PROGRESS, C&A Foundation, WWF, CSR Asia, ELEVATE and many others.
ICTI Ethical Toy Program members will receive a 15% discount when registering; use the promo code ICTI15 to enjoy the discount.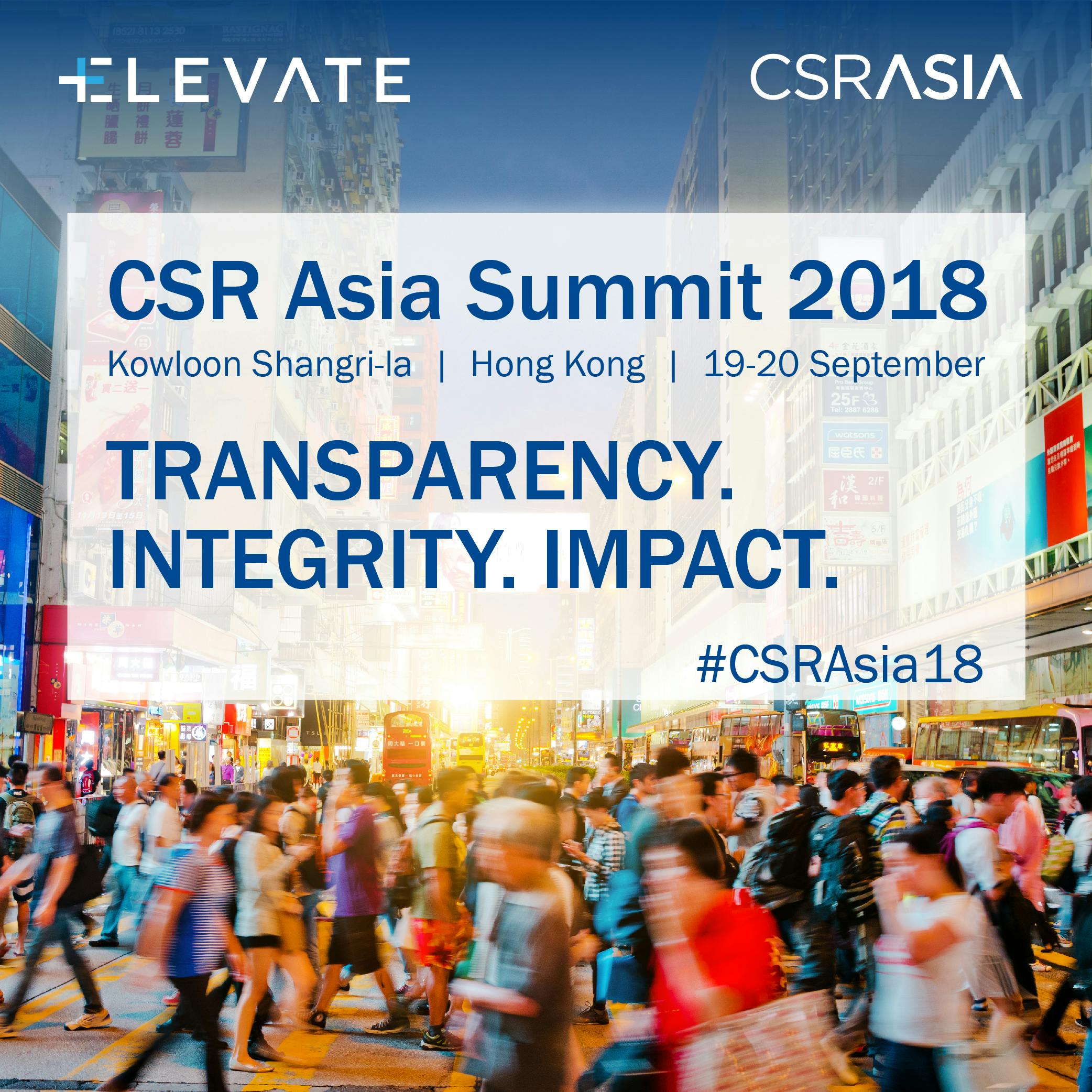 For the 12th year running, CSR Asia Summit will bring together key stakeholders to share knowledge and best practice in sustainability. This year's programme looks at how transparency, integrity and impact can be applied across sustainability initiatives within business, communities and supply chains to enable growth and drive performance. The Summit is expected to attract 500 delegates from 30 countries. This year it includes the responsible sourcing and supply chain management expertise of The ELEVATE Leadership Series – Hong Kong.
 Prepare for meaningful, actionable dialogue on transparency, integrity and impact. Selected sessions include:
What is Your Social Impact? How to Evidence Effectively
Women in the Workplace: Asian Perspective
Responsible Innovation and Consumer Trends in the Food Value-chain
Climate Resilience: Addressing Business Risks
Aligning Commercial Objectives with Achieving the SDGs
Global Trends in Responsible Sourcing 2018
Enhanced Worker Engagement in Global Supply Chains
Migrant workers: Protect the Vulnerable and Those Left Behind
Visit the CSR Asia Summit site to learn more and register today. You can also showcase your brand and commitment to CSR and sustainability through a limited number of corporate sponsorships and exhibition booths. On 17 September, enjoy CSR Asia's pre-Summit training and masterclasses. For enquiries, please contact summit@csr-asia.com.