Factories
Certification, training and support to help meet your customer's ethical standards, invest in your workforce, and strengthen your business
Meet buyers' standards

Our ethical certification meets the social compliance needs of your customers and is accepted across the toy industry

Support you to drive improvements

Our guidance, tools and training increase your understanding of ethical manufacturing and help you to improve your business practices

Create value

Ethical manufacturing is not only good for your workers but good for your business too. Benefits include reduced worker turnover, increased productivity and new business opportunities

Make it quick and simple

Joining the Ethical Toy Program saves your factory time and money, enabling you to avoid duplication by sharing the same audit information with multiple customers
Training and guidance

Our factory training courses help you get the most from Ethical Toy Program and equip you with the skills you need to tackle social compliance issues in your business.

Go to

Training

Factory resources

All the essential Ethical Toy Program resources you need, including a Welcome Pack, Audit Protocol Handbook and Guidelines, and latest policies you need to be aware of.

Go to

Factory resources

Latest news and events

Stay up to date with the latest developments from the Ethical Toy Program and our partners and sign up for upcoming events in your area.

Go to

News & Events
How to get certified
Join the world's largest community of ethically certified toy factories.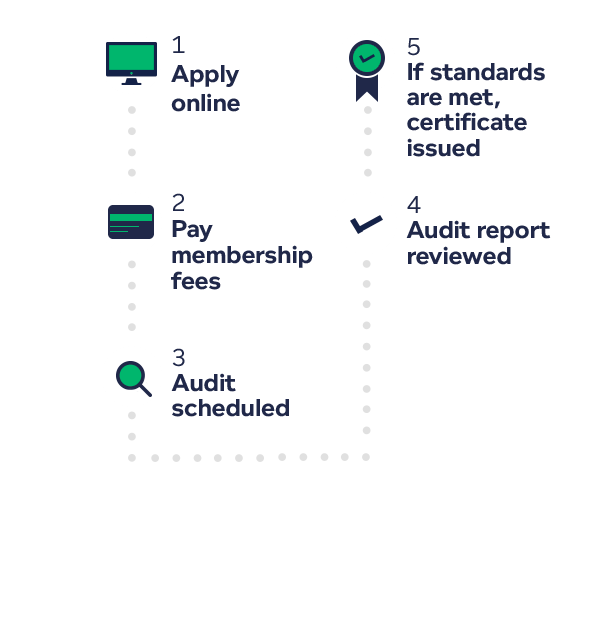 Check the Certification status of any factory in the Ethical Toy Program, or validate the authenticity of certificates or audit reports.
Go to

Factory lookup
"ICTI Ethical Toy Program is endorsed by a wide range of customers, such as publishers, toy brands and retailers. For businesses like ours that serve different industries, IETP allows us to avoid the frustration of having to obtain multiple certifications"
Alice Yeung, Administration Director, Golden Cup Printing Co., Ltd.
Support to help fix issues

We support you through training and development opportunities and we are dedicated to ensuring the program works for you

Designed for toy factories

Our toy factory certification is tailored to meet the unique manufacturing environment at toy factories - and accepted by buyers the toy industry

Integrity and trust

All ICTI Ethical Toy Program Accredited Third-Party Auditors commit to behaving professionally and with integrity at all times.

Toy industry experts

We understand toy manufacture. Our certification is designed for the unique manufacturing requirements at toys - and accepted by buyers across the industry
The Ethical Toy Program runs programs to promote the safety and well-being of workers employed at toy factories around the world. Find out how these programs can help you support workers at your factory.
Go to

Supporting your workers
The toy industry's program
Ethical Toy Program certification is requested by thousands of toy brands and retailers.
Featured members:
Meet your customers requirements
"Crayola has a long standing commitment to ethical sourcing and supporting the rights of workers in our extended global supply chain. The Ethical Toy Program is a critical component to help us meet this obligation. Because of IETP's deep knowledge and expertise in the toy industry, we believe they are best suited to partner with us in this very important work."
Bonnie Hall, Vice President, Global Quality and Continuous Improvement at Crayola.
Click here to see our upcoming training schedule in full.