IETP Announces Global Ambition to Support 30,000 Children through 100 childcare facilities by the end of 2025
[Hong Kong & London – November 01, 2022]: The ICTI Ethical Toy Program (IETP) has announced their global ambition to support 30,000 children through 100 Family-Friendly Spaces by the end of 2025.
IETP launched their Family-Friendly Spaces initiative in China in 2016, to support "left behind children", children whose parents had migrated domestically to major cities for work and were unable to bring them to live with them.
It is understood that around 23 million children are separated from their parents in Mainland China. IETP's independent research shows childcare as one of the leading reasons workers leave their factory jobs; Family-Friendly Spaces are specifically designed to support the childcare needs of working parents; Creating safe, secure, and well-equipped childcare facilities at factories or in the local communities for children to learn and play while their parents focus on work without the worry of childcare.
Starting from a small-scale Family-Friendly Spaces pilot in 2016 in two factories, the program grew and has since been established in 42 factories spreading across 6 provinces in Mainland China – providing childcare support for over 4,000 children and supporting 4,500 working parents.
Today, the ICTI Ethical Toy Program (IETP) announces its ambition to scale the program to support 30,000 children through 100 Family-Friendly Spaces along with the launch of a new factory recognition program: The Family-Friendly Factory Program.  The target is set to have 50 factories formally recognized as Family-Friendly by the end of 2025.
A Family-Friendly factory is a factory that has considered the needs of its workers and engaged them to develop appropriate responses to those needs.  That may include the provision of childcare by implementing a Family-Friendly Space, the development of new policies which can offer parents benefits such as flexible working arrangements and enhanced parental leave or it may take the form of training and support for parents, helping them develop their skills.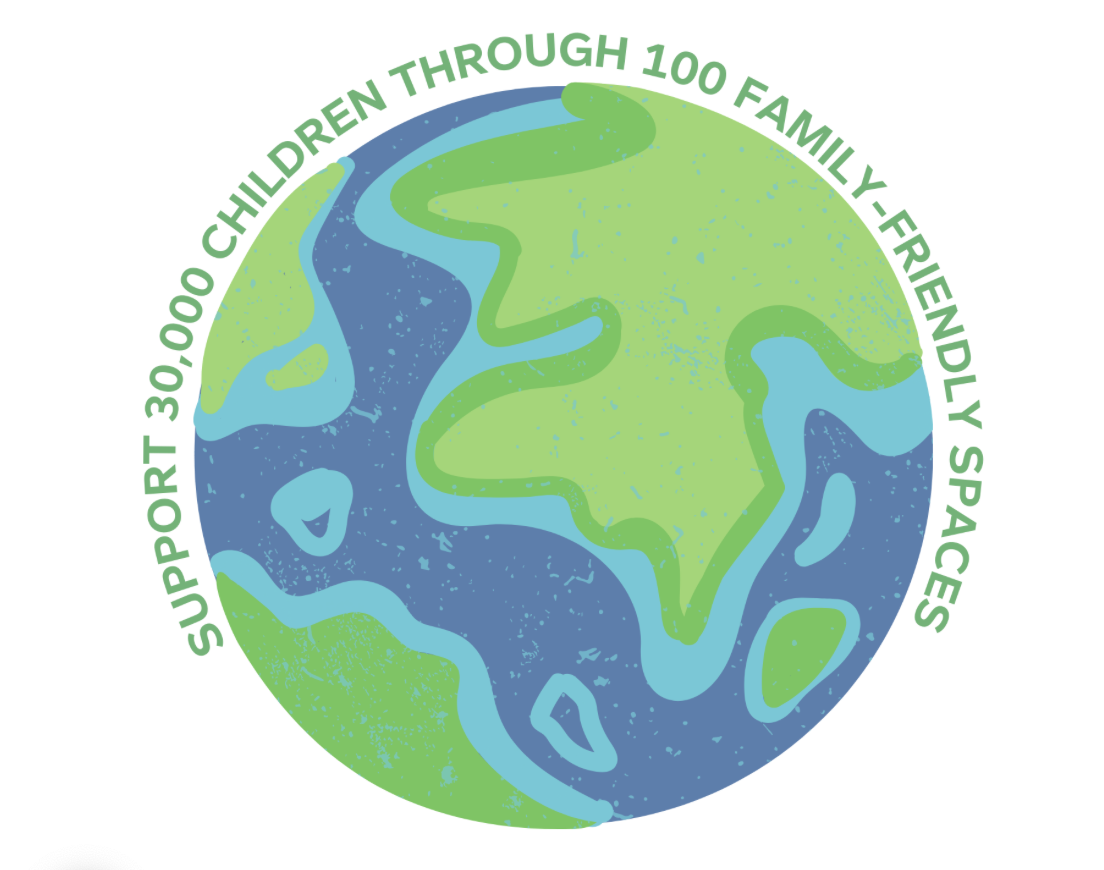 Each factory and their workers will develop their own Family-Friendly Program with the expert support of IETP.  "We have developed this program with support and insights from parents and utilizing unicef's Family-Friendly Policies guidance as well as their expert advice.  As a proud member of the UN Global Compact, we are committed to supporting the Children's Rights and Business Principles, a set of principles developed by the UN Global Compact, unicef and Save the Children.  This program is part of our wider commitment to ensuring children are protected and given opportunities to thrive". Carmel Giblin, President & CEO of IETP.  
Scaling the program will enable Family-Friendly Spaces to open all over the world. After China, Vietnam and Mexico have been announced as the program's next immediate locations. The Spaces are proven to be sustainable, with 66% of Factories continuing their spaces following the first year of implementation, despite the impact of COVID in recent years.
The business benefits of Family-Friendly Spaces are clear; IETP data shows that, due to the provision of a Family-Friendly Space, 91% of workers intended to stay working at the factory for over 2 years, 90% of managers said more workers were attracted to work at the factory, and 90% of managers also said Family-Friendly Spaces improved worker retention rates.  You can read the 2022 Impact Report and find more information on these programs at www.ethicaltoyprogram.org
IETP's President & CEO, Carmel Giblin said "the new Family-Friendly Program delivers positive impacts for all, children, production workers, manufacturers, vendors, and consumers.  We've achieved a lot so far, but we know we can do more.  That is why we have launched this new ambition. I know we can achieve this with the support of the global toy community and by welcoming other sectors to join with us".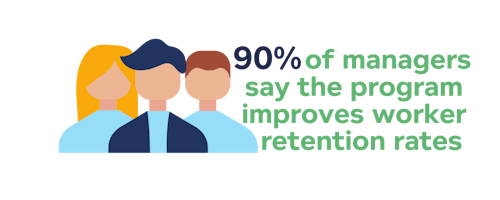 IETP invites companies of any size and from any category to join this global ambition – collectively we can achieve more and make a life-changing difference to thousands of children. 
For more information on the program, please contact Anita Lo, General Manager, at: anita.lo@ethicaltoyprogram.org