IETP partners with Reuters IMPACT for their Hybrid event in London this October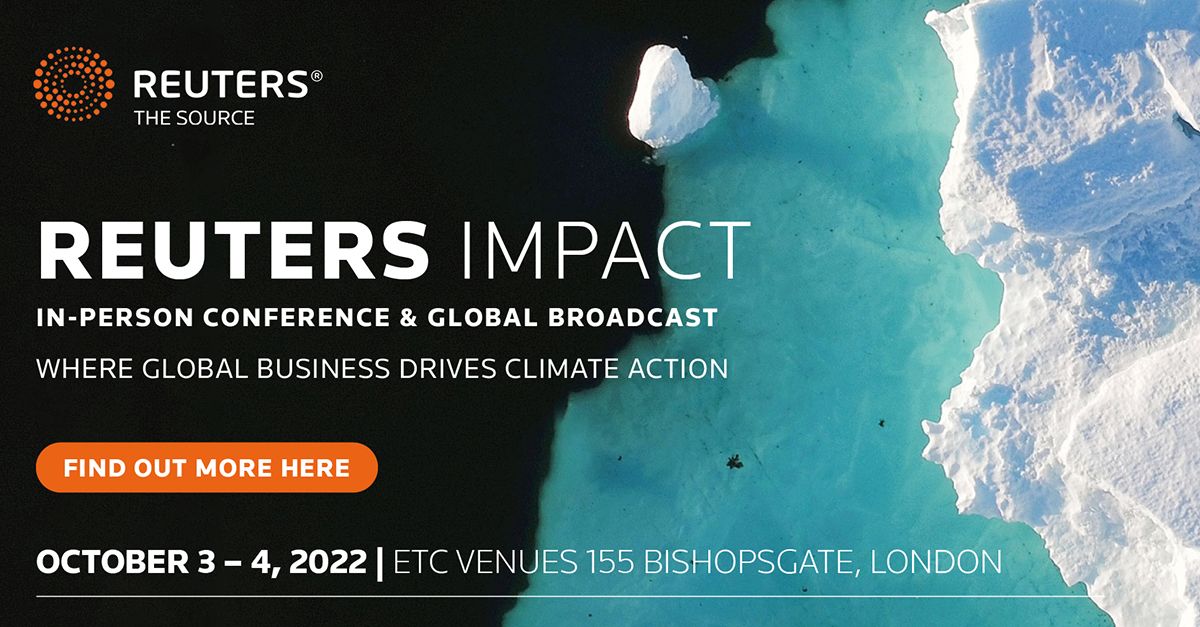 The very real threat of climate change looms over all human activity. For many, it has already arrived. Decimating crucial biodiversity, toxifying the air and spurring increasingly extreme and catastrophic weather, there can be no doubt that the time for deliberating is over.
Reuters IMPACT is where the innovation and cooperation necessary to take meaningful action happens. Bringing together global business leaders, elected decision-makers and climate experts to mobilise with collective urgency, IMPACT is catalysing the delivery of strategies, systems and solutions required to disrupt ongoing climate destruction while building the resilience required to ensure future commercial success.
Reuters provides the trusted platform for climate leaders to reimagine what's possible. With inventive ideas, action-oriented collaboration and emphatic, future-focused thinking front and center, Reuters IMPACT will uncover real commercial opportunities for business to deliver tangible climate positive results. 
2022 speaker faculty includes:
Warren East, CEO, Rolls Royce
Werner Hoyer, President, European Investment Bank
Elizabeth Mrema, Executive Secretary, UN CBD
Jill Duggan, Executive Director, Environmental Defense Fund
Helen Clarkson, CEO, The Climate Group
Sadiq Khan, Mayor of London
Deborah Meaden
Ivan Menezes, CEO, Diageo
Jesper Brodin, CEO, IKEA
And many more.
Registration to this highly exclusive meeting is by application only. Places are available but extremely limited. Apply now to get yours today.