IETP partners with Reuters NEXT for their Leadership Summit & Global Broadcast from New York
Hear from world leaders from over 100 countries
New thinking is essential to addressing the critical challenges facing our world today. To build a better world, we must transform the ways in which we understand business, policy, society, and the environment. Thinkers and doers must come together to share ideas, collaborate, and act.
At Reuters NEXT (November 30 – December 1, New York / Live Broadcast), world leaders and forward-thinkers will convene to inspire, create action, and break news, accelerating a new approach to the vital challenges facing society today.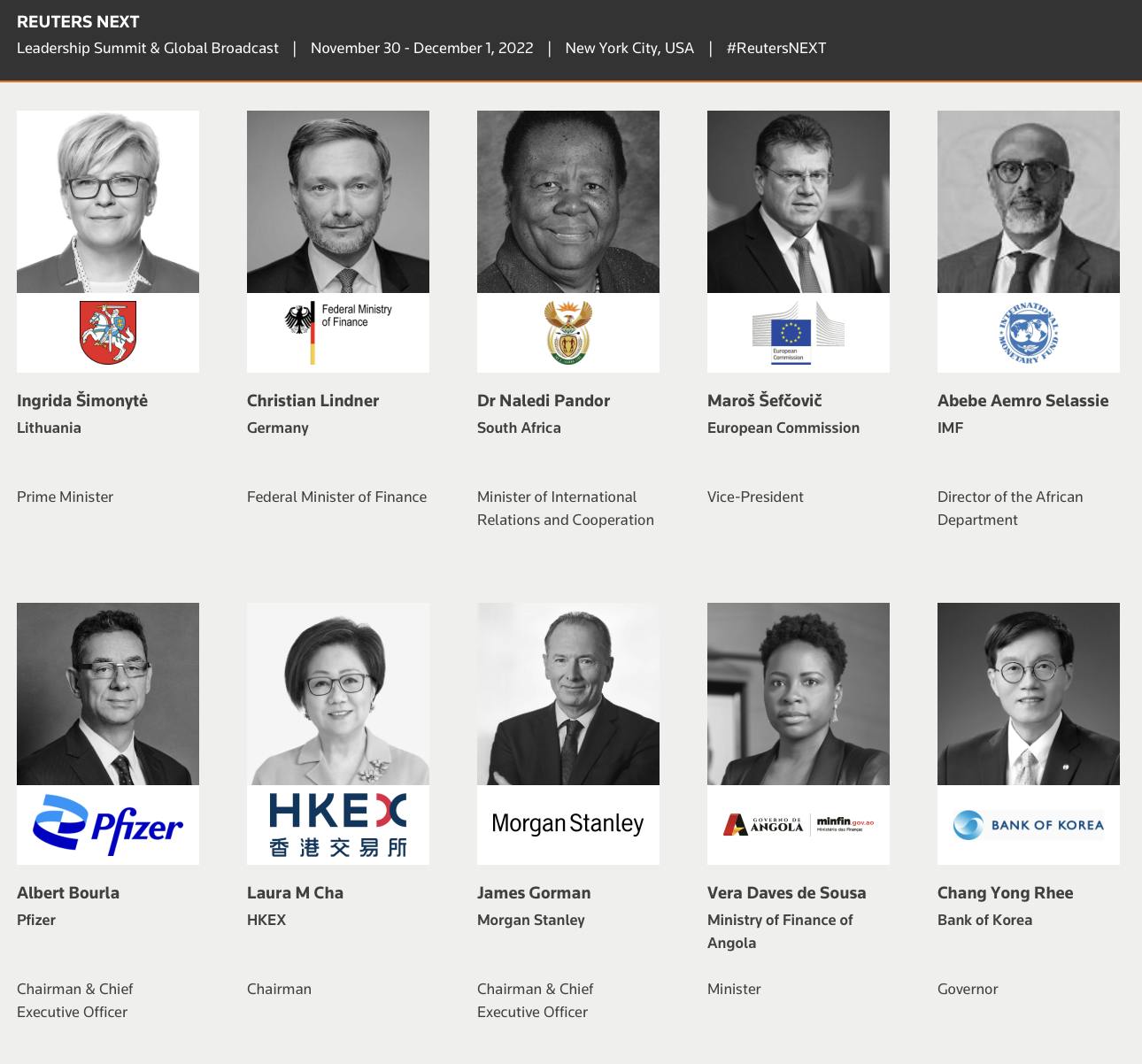 350 Global Leaders, 60+ Speakers, 100+ Countries, 3Bn+ Social Impressions
Reuters NEXT is the most important and wide-reaching event on the planet that unites world leaders, big business and forward-thinking pioneers to inspire, drive action and accelerate innovation to tackle humanity's greatest challenges.
Strategically located in New York, one of the world's leading business centres, Reuters convenes 350 CEOs, world leaders, policymakers, innovators and youth and community leaders from all over the world. Industries represented include finance, tech, energy, health, retail, travel, manufacturing, telecommunications, food, mobility.
Accessible to the whole world via a free-to-attend Global Broadcast, Reuters NEXT is covered by both Reuters journalists and other media and syndicated to Reuters clients - bringing the potential reach to billions worldwide.