IETP Welcomes New Governing Board Member - Ms. Anne-Mette Laursen
ICTI Ethical Toy Program (IETP) is delighted to announce the appointment of a new Governing Board member – Ms. Anne-Mette Laursen.
Anne-Mette is Global Head of Responsible Sourcing at the LEGO Group. She has over 25 years leadership experience in corporate responsibility and legal functions.  Currently heading up LEGO Group's Responsible Sourcing program, covering LEGO production sites, suppliers and their licensing business globally. In this role, she has developed several strategic reviews of the LEGO Group's Responsible Sourcing program, part of the wider LEGO Group Sustainability strategy.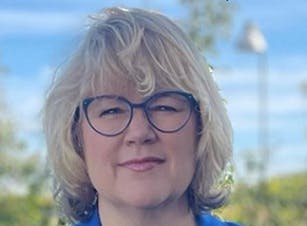 "We are extremely delighted to welcome Anne-Mette to our Governing Board. The LEGO Group is dedicated to inspiring children to learn through play and has been a highly engaged and supportive partner to the ICTI Ethical Program. Anne-Mette has deep expertise in advancing procurement contracts, social citizenship, children's rights, and sustainability reporting in the industry. Her leadership experience and global insights of responsible sourcing and capability building will be incredibly valuable as we continue to strategically develop the organization to deliver cost-effective and scalable solutions for responsible global supply chains," says Ms. Carmel Giblin, President and CEO, ICTI Ethical Toy Program.
To learn more about our governance board members, please click here.