IETP Accredited New Auditors for its Social Compliance Certification Program
ICTI Ethical Toy Program (IETP) offers an industry-leading Factory Certification Program to enhance overall supply chain transparency and create better lives for workers. The robust social compliance certification for factories offers brands & retailers supplier oversight and helps them meet both regulatory requirements and customer expectations, assuring that their products are ethically made and have continuity of supply.
To enable this, our entire team is dedicated to providing comprehensive, consistent, and reliable social audits. We regularly and carefully accredit our social compliance audit firms and auditors to ensure they adhere to the highest standards of professional ethics, credibility, and competence. 
Last month, between the 22nd – 24th of June, IETP's Program Monitoring and Development team organized a 3-day interactive training course in Shenzhen for 17 auditors seeking IETP accreditation. The training course aims to ensure audit alignment, deepen third-party auditors' understanding of IETP's audit scopes & standards, as well as improve their communications and analytical skills.
To become an IETP accredited auditor, social compliance professionals must meet the following requirements:
·       Instructed by one of IETP's accredited audit partners,
·       Have at least 2 years of social compliance audit experience,
·       Registered with APSCA (Association of Professional Social Compliance Auditors), and
·       Have attended IETP's auditor training, passed the examination, and also completed a given number of Shadow Audits with senior auditors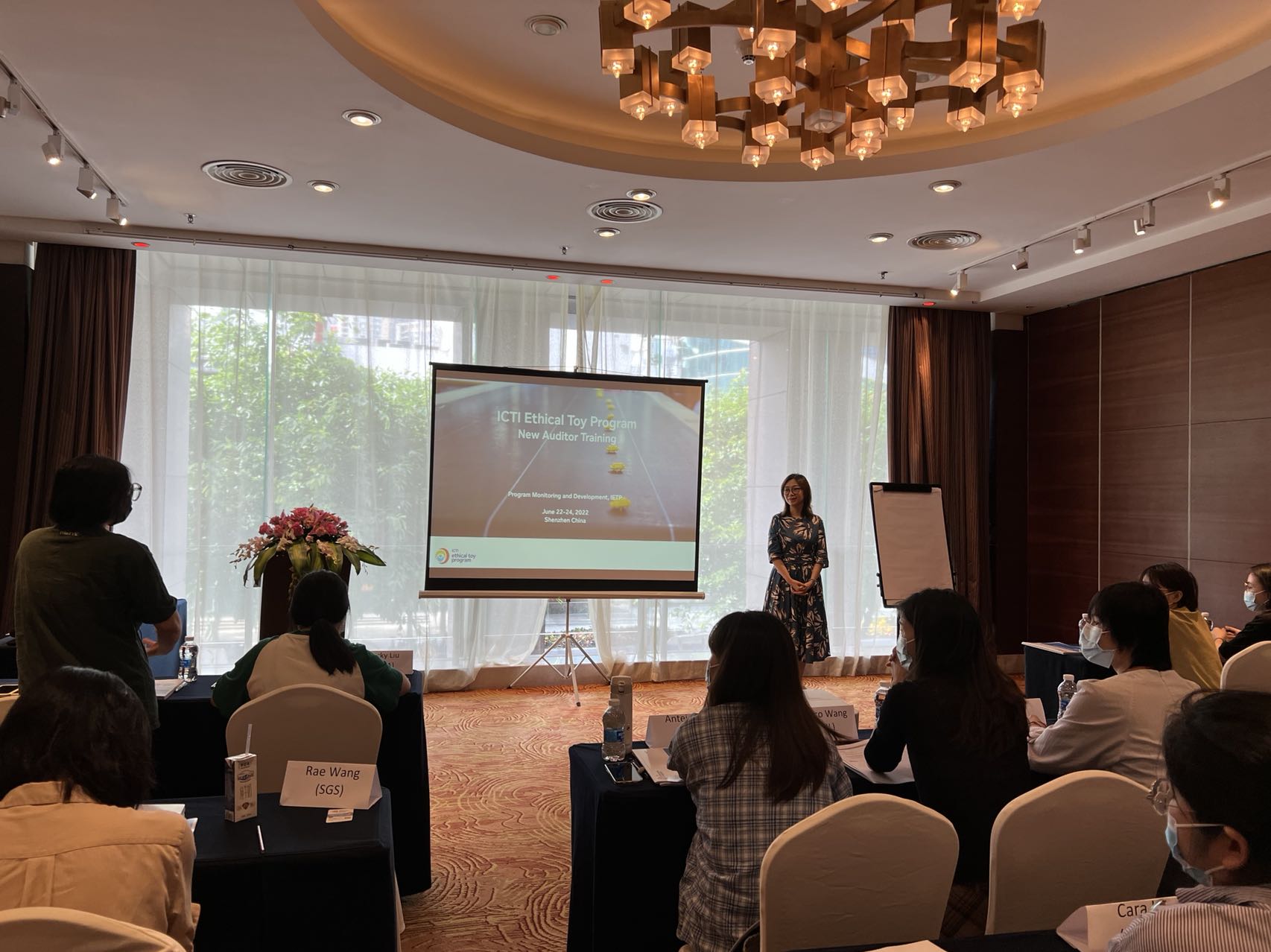 Apart from hosting the new auditor training course, our team has been striving to monitor the quality of accredited firms through regular KPI reviews with their senior executives, as well as offering an online auditor assessment tool that enables suppliers to evaluate and provide feedback on the performance of the on-site auditors. Furthermore, we have a dedicated procedure to report concerns or grievances towards an auditor, where necessary.
Find out how IETP's social compliance audits and our Factory Certification Program benefits your business, please select:  I'm a buyer / I'm a supplier.