Reuters Events: Responsible Business Europe 2021
We are proud to support Reuters Events: Responsible Business Europe 2021
1 - 3 June, 2021, Online & On Demand #RB2021
This June Reuters Events Responsible Business 2021 will convene 5,000+ CEOs, Policymakers, CSO, NGOs, and Investors who are driving change worldwide. Drawing on our global reach, voices from across the world will share strategies and solutions on how we can take action now to accelerate the global transition. RB2021 will be broadcasting across 3 different time zones, every day, for 3-days catering to our global community in: Asia Pacific, EMEA, and the Americas.
Global leaders driving change in 2021
Hear from global Chief Executive Officers, Government Ministers, Heads of Business, Finance and Energy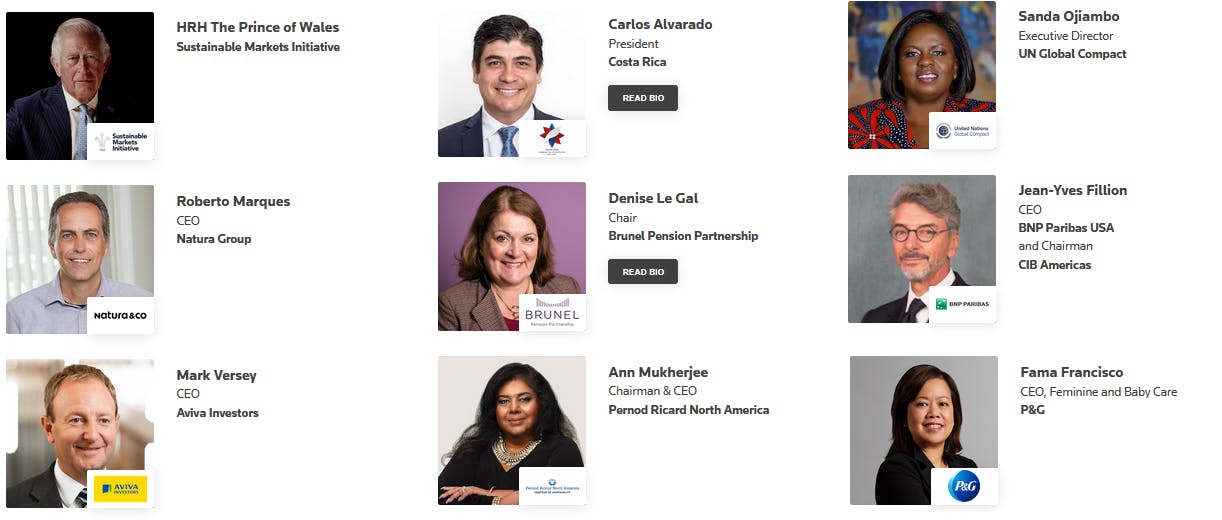 Join IETP on 10:50am – 11:35am (BST), 1st June.
Our President and CEO Ms. Carmel Giblin will join by Ms. Rebecca Marmot (Chief Sustainability Officer, Unilever) and Mr. John Blood (Chief Legal and Corporate Affairs Officer & Corporate Secretary, AB INBEV) in the session "Empowering Action: Ensuring all Departments can Help Drive the Business from Ambition to Action".
To get the culture right, the strategy needs to align with your purpose. And in this era of change, every department plays a vital role. All departments need to understand the difference they are making. Discover how businesses are reshaping the transformational message so that it aligns with differing business units and their respective priorities. All employees need to feel ownership and input to this change agenda.
5 essential themes for 2021:
The Sustainability Transition: Corporations need to restructure the business to seize future opportunities that the transition to a sustainable future will bring. Discover how to fully assess the opportunities that the transition will bring to your industry, and identify the investments, innovations and collaborations that will help you lead the sustainability transition.

Decarbonising Business and Society: Create the roadmap and action for delivery. Discover practical ideas on how to deliver your net-zero goals through new innovations, engaging your supply chain, and putting regenerative nature-based solutions at the heart of the business.

Putting Circularity at the Heart of Business: Transitioning the business from a linear to the circular business model is essential to meeting your Net-Zero target. Learn how to design out waste, keep materials in use, and adopt a regenerative approach to land use that helps build a resilient, circular business fit for the future.

Mainstreaming ESG Finance: In the build-up to COP26 it's imperative that we mobilise Finance to embrace, and help deliver, the impending clean and just transition. Understand how we can build a new finance system fit for a clean, resilient and just future – closing the gap between sustainable and economic growth.

Social Equality & Impact: With diversity, equality and inclusion taking the main stage worldwide, now is the time for businesses to take the lead on key issues and drive real change within communities and across borders. Learn how to best drive action among key stakeholders.