Introducing New Interface and Functions on Connect Platform
In order to bring users a better experience when using our responsible sourcing platform, Connect, we are launching an enhanced interface and suite of functions on Monday the 15th of March 2021.

IETP is here to support Buyer Members' supply chain sustainability journey, our program helps mitigate labor risks and ensure products are made in safe, ethical, and respectful workplaces. We understand buyers are constantly seeking up-to-date information for reporting and decision making, therefore our Connect Platform provides instant updates and important alerts on suppliers' compliance status.

These new platform enhancements aim to provide users with a more effective and user-friendly interface to sort information needed, understand suppliers' status and recognize progress in the IETP program at a glance.
Updated interface with enhanced features: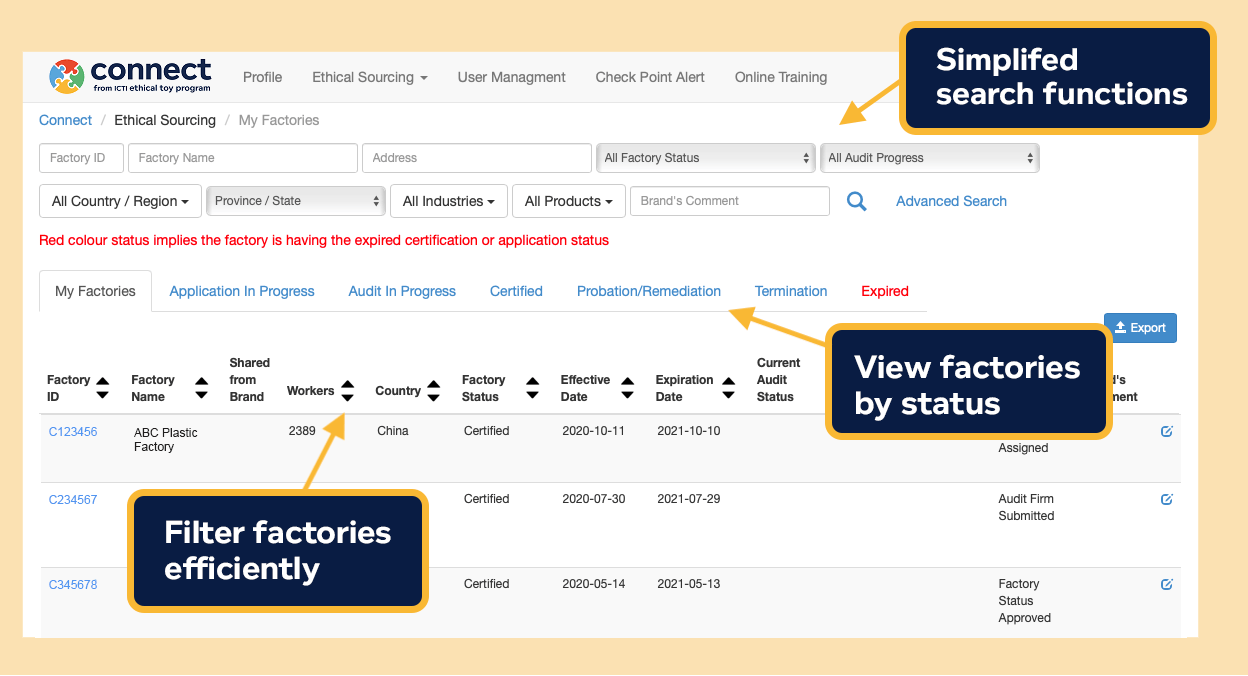 New features in detail:
The new functions empower you to further customize your search results for reporting and monitoring. Here's an overview of some of the new functions coming to the Connect Platform:
1. Simplified, easier to use search function
Simplified search function with fewer complicated fields to navigate makes it easier to find exactly what you are looking for.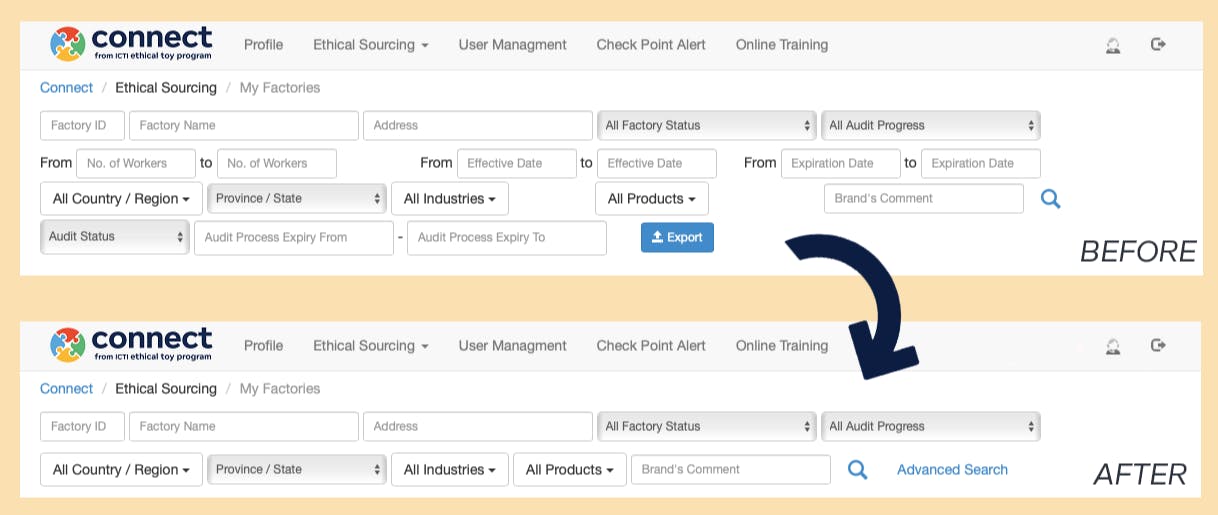 2. Categorize factories by status
Categorized supplier status in a click: view the full list of suppliers who are Certified, In Probation/Remediation, Terminated, or Expired. Strategically manage them according to their risk level.

3. Filter your suppliers
View the list as you like: view factory IDs, size of their workforce in ascending/descending order. You can also view which of your suppliers have just obtained their certification or will be expired soon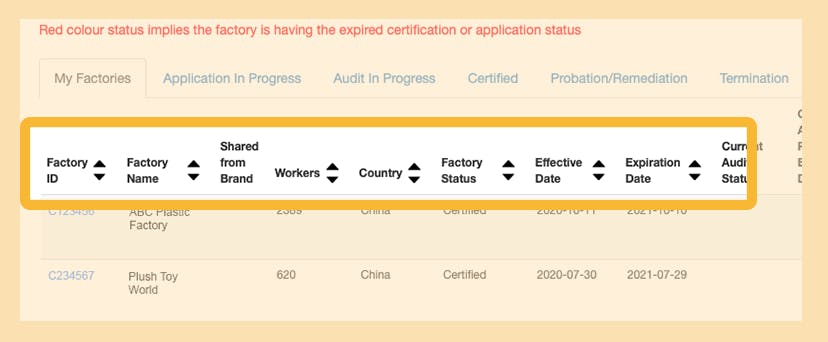 4. User-friendly functions 
Easy to understand: any suppliers displayed in red means their certification has expired, an indication a follow-up is needed  

Export your supplier list: download your customized list in excel  

Add internal remarks: add customized information for internal use i.e.: supplier number in your system, or remark you would like to share with your colleagues 
For further support or any inquiries, please contact our helpdesk at info@ethicaltoyprogram.org.
Click here to review other helpful features from our Connect Platform and to read about the functionality in more detail please download our latest User Manual.