Modern Slavery & Human Rights in Supply Chain Conference
EXTERNAL EVENT
London, England
19-20 APRIL 2018
The purpose of the 3rd Modern Slavery & Human Rights in Supply Chain Conference is to equip businesses with actionable insights and a good understanding of how the issues of forced labour and human rights abuse can be eradicated from their supply chain.
The Conference will provide a sufficiently distinctive, collaborative and solution-packed two-day agenda. You are guaranteed focussed corporate learning at its best through practical case studies, interactive roundtable discussions and open Q&As.
The Ethical Toy Program is a promotional partner for this event and is able to offer discounted passes to our members. Find out more below.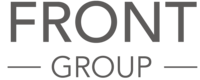 Led by the world's top brands, you will hear from senior supply chain, compliance, and sustainability practitioners alongside leading policymakers, including;
ENGIE, Chief Procurement Officer, John Farley
Anglo American, Group Head of Government and International Relations, Froydis Cameron
Centrica, Director Risk & Controls – Procurement, Siwan Kalatzi
BBC Worldwide, Head of Ethics, Kevin O'Neill
Philips, Director Supplier Sustainability, Marcel Jacobs
M&S, Corporate Head of Human Rights, Food Sustainability (Plan A) & Food Packaging, Louise Nicholls
Foodbuy, Head of Corporate Responsibility, Duncan Gray
Sotheby's, Director, HR Business Partner & Head of CSR London, Kathryn Ward
Check out the event brochure for a full overview of the conference.
Ethical Toy Program members can use our code "FG10" for a 10% discount on conference passes.