The new Ethical Toy Program website is here
Our new website brings fresh content, features, and resources for our members, with a dynamic new design to reflect our refreshed Ethical Toy Program branding and our core purpose: delivering better lives for workers. 

Available in both English and Chinese, the site is optimized to work across multiple platforms - ensuring a good user experience for companies, factories, and workers accessing the site on their tablets or mobile devices.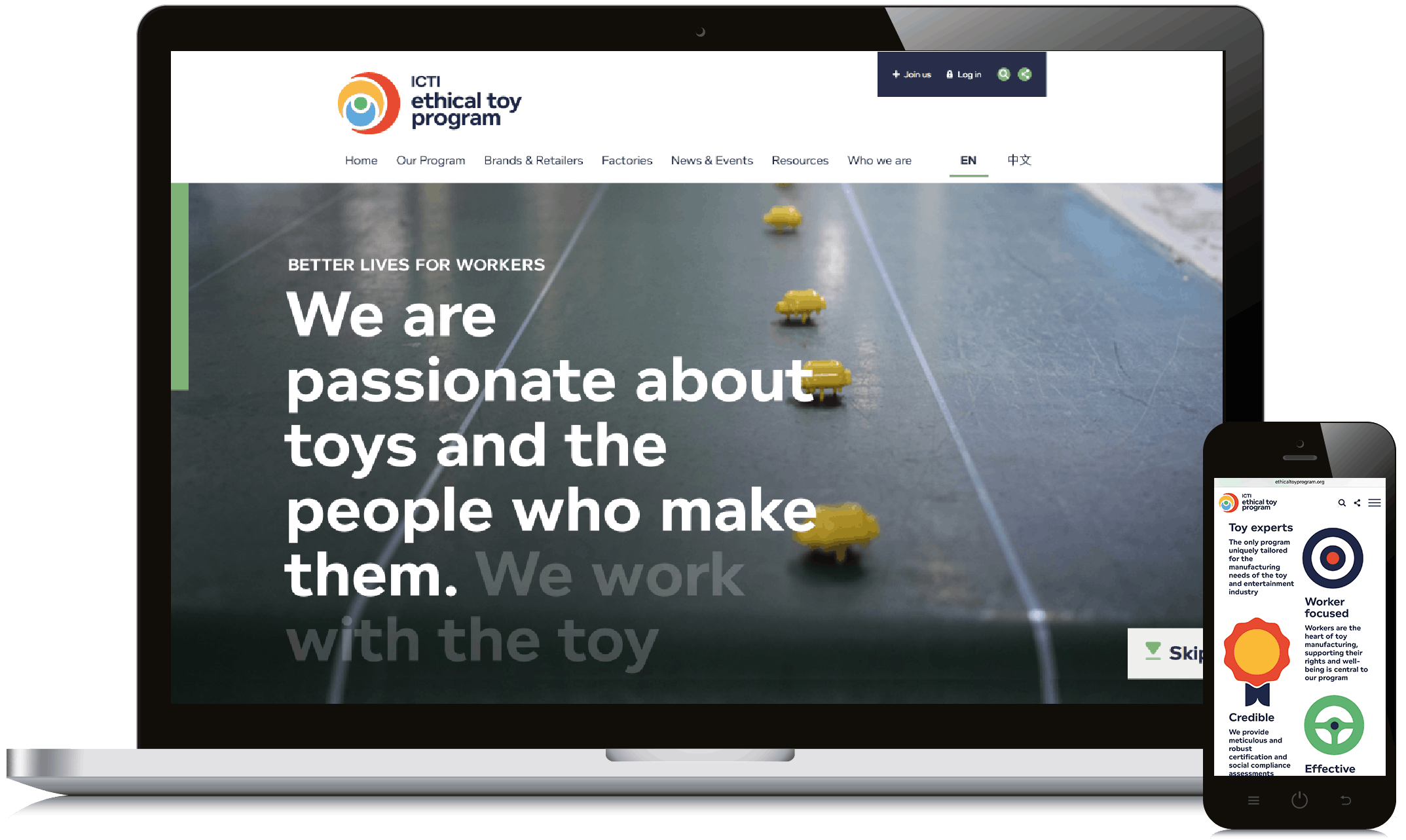 It's also faster and easier to navigate, with a dedicated section for factories looking to start or renew Certification; resource libraries to build factory knowledge and capability; and a new Ethical Toy Program membership section for brands and retailers. You'll also find an introduction to our worker well-being programs, including our work in China to support migrant workers with left-behind children, and our project supporting women's empowerment at toy factories in India - as well information on our free Helpline for factory workers.

The new website is available to use here: www.ethicaltoyprogram.org

Our new website is currently in its live and testing phase, and we will continue to add more features and content in the coming months. In the meantime, we invite you to explore the site and share any comments or suggestions with us (including details of any bugs you may find) which we will take into account as we continue to develop the site.  

The launch of our new website marks the final phase of our brand refresh, which sees us launching the next generation of our Ethical Toy Program with an updated mission and strategy, a new membership model and a brand-new look and feel to deliver these exciting changes.