The families at the heart of the toy supply chain
Stories from migrant working parents in China supported by our Left-Behind Children Program
From designers to quality control officers, factory managers to workers on the assembly line, millions of people are employed in the global toy manufacturing industry. Each person brings their unique story and individual motivations.
For many toy factory workers, their primary motivation is betterment. In China, the world's largest toy manufacturer, most workers migrate from poor rural regions with limited job prospects and may have to travel thousands of miles from their families in search of work. Manufacturing jobs represent a way to earn money to support their families back home and provide their children with a better life.
However, traveling away from their hometowns can come at a cost as many working parents are forced to leave their children behind. The Chinese Houku system ties social benefits to worker's home province, as a result the children of migrant workers do not have access to schools and healthcare if they accompany their parents. Therefore, most migrant workers cannot bring their children with them when they move to the cities in search of work.
The number of working parents who are separated from their children is staggering and the frequency of reunions with their children can be distressingly low. This results in a significant strain on relationships, parent well-being, and children's development. It is estimated that over 61 million children are separated from their parents staying behind in rural communities in China. To put this figure into perspective with the country's population, this amounts to one in five of all children in China and one in three of children in rural communities.

Supporting migrant parents and their 'left-behind' children
As the world's leading ethical toy program, Ethical Toy Program works with toy brands and retailers of all sizes to tackle key risks in the supply chain and to drive continuous improvement at toy factories. Our first priority is the safety and well-being of workers. To help counter the problems of separation and the detrimental effects this can have on the children and their parents, Ethical Toy Program's Left-Behind Children program is focused on improving the lives of workers at toy factories in China. The program comprises of Family Friendly Factory Spaces which allows children to visit their parents in the summer months and with the provision of safe and secure day care centers and accommodation. The program also includes workshops which provide parents with the skills needed to remote parent their children.
Our Left-Behind Children program has expanded from two successful pilots at toy factories in 2016, to cover 14 factories in benefiting over 500 more children in 2017.
Stories from families participating in Family Friendly Factory Spaces this summer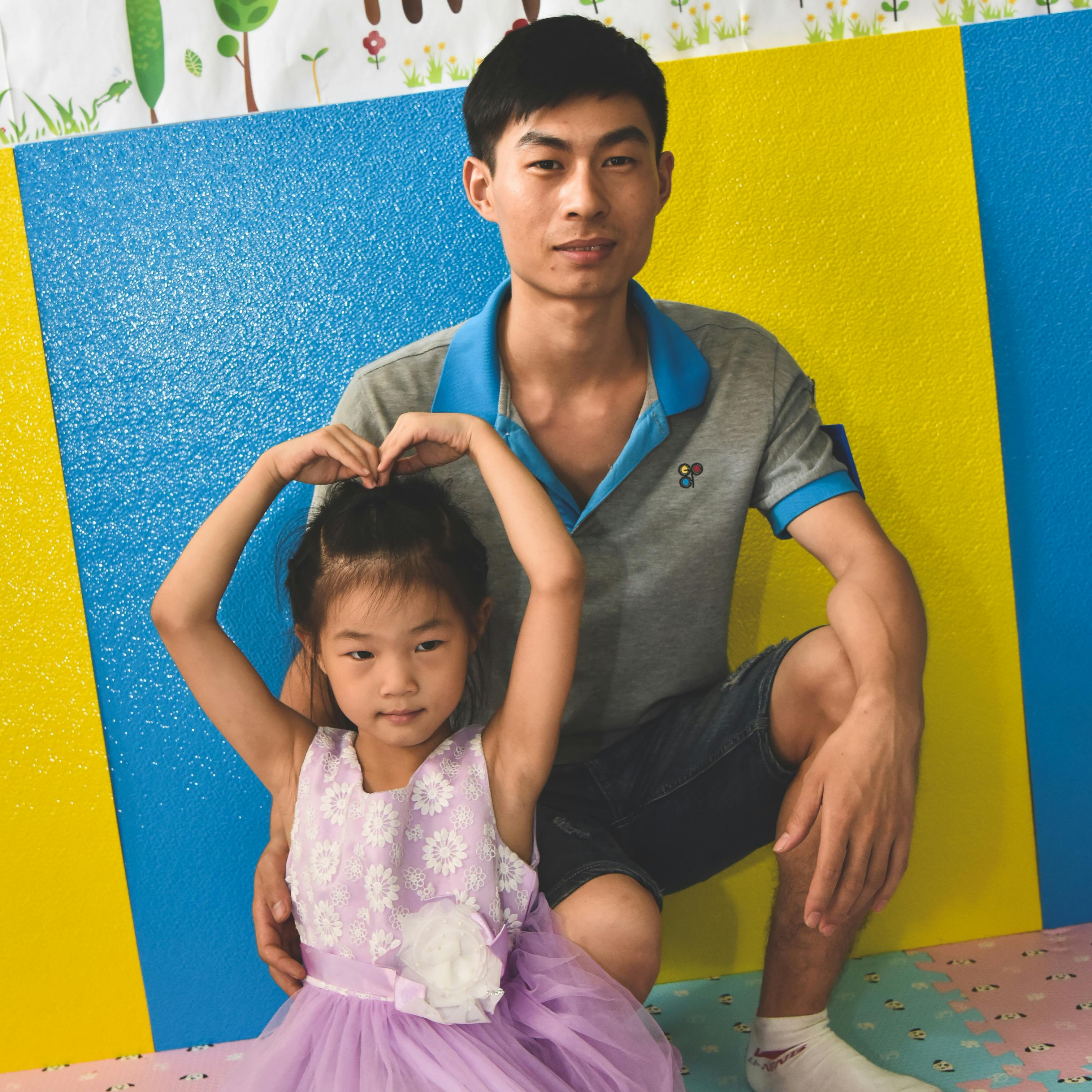 One father's experience of reconnecting with his daughter when she came to stay in the Family Friendly Factory Spaces at the factory where he works this summer:
"She is much more cheerful after the program. As she was estranged at home from me for so long, at first she was too shy to talk to me. Now she likes when I bring her outside and hang out with her. She tells me about everything she learns from the program, like origami, right after coming home, she tells me that she is happy."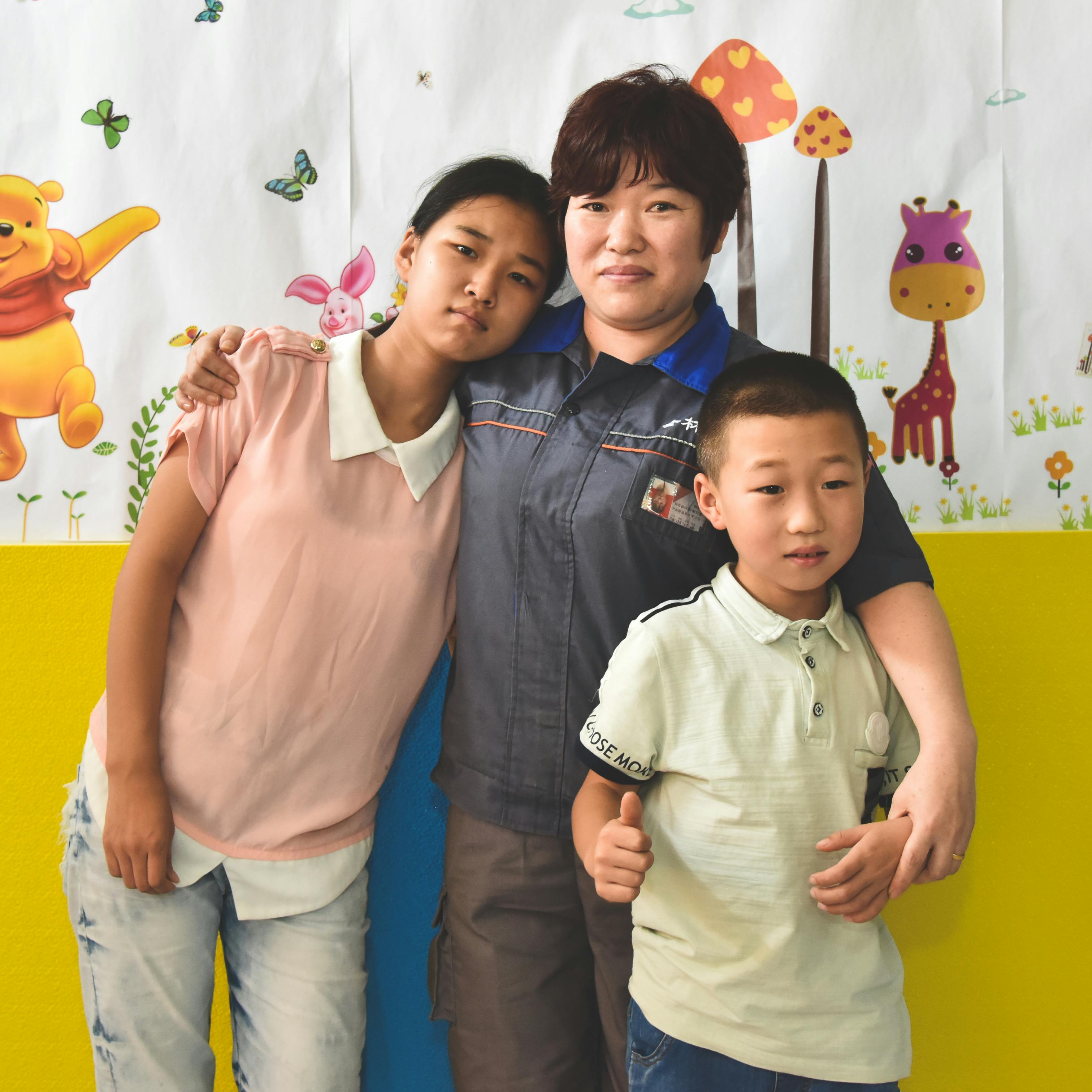 One mother struggled to communicate and connect with her children before the program:
"Before, my daughter wouldn't speak to me whenever I called her. Now every day when she comes home from the program, she always shares with me what her teachers have taught her. One day, after she had learned origami, she asked me to find her a paper so she could make another one. Once she finished, she said 'this is for you, mum'.
Before the program, she never picked up my call when she was back in our hometown. There were times when I even cried because of that. Now I can feel that she is happy — she is happy having me around."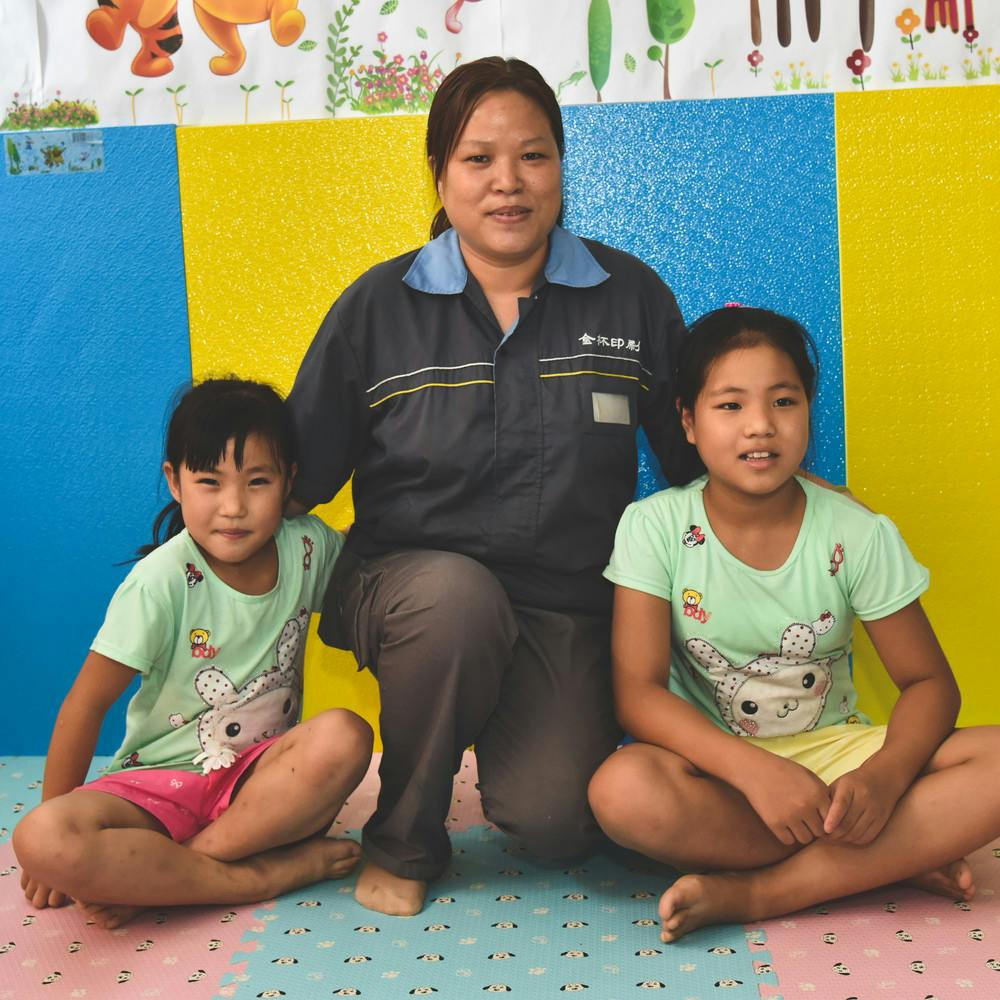 Another mother saw a marked change in her two daughters when they came to stay with her for the summer:
"My children live with their grandparents, and both, especially the older one, are very shy. When the two little girls first arrived here, they were too shy to play on the carousel or even touch the animal sculptures in the parks. Luckily the FFS teachers have designed special games to help them feel at ease. Now when I bring them outside, they will tell me 'look, the scenery is so beautiful over there! I want to take a picture so I can share with my classmates when I return home.'
I can feel that my daughters have changed a lot, and are much more cheerful than before. Before the FFS was launched, we would pity the children who were brought over to the factory because their parents had to lock them inside the apartments when they went to work due to concerns over their safety. After joining the program, I can go to work care-free knowing that my children are safe and cared for. The teachers here teach them arts and literature every day. They also get to play and interact with other children, which is good.
Why do we work in a factory? We work for our children, right? We work to feed them, clothe them, and give them the privilege to play freely, likeall the other children. But you see the work we do is stressful, andafterwards,we are rarely in good condition to provide for our children's needs. I am personally very grateful that our factory has organized the FFS program this year. I appreciate leaders like you."
Workers aren't the only ones who benefit
The management of factories participating in FFS are motivated by genuine concern for the well-being of children and by the opportunity to show their support to workers, which in turn helped to build trust and increase worker satisfaction.
"This project is very inspirational, particularly in how to retain workers in ways other than salary," commented one factory manager.
The results from the 2016 pilot demonstrated significant improvements in retention rates amongst workers that participated in the FFS, as well as improved employee-management trust and confidence. This has allowed us to expand from an initial pilot of two factories benefiting 85 children to 14 factories benefiting over 500 more children this summer.

Remote parenting workshops for migrant workers
Thousands of migrant workers at toy factories with left-behind children have been supported through Migrant Parent Training workshops (MPT). In the autumn of 2016, 'Parents at work: Distance without Separation' workshops at 10 toy factories provided workers with support mechanisms and tools necessary for improving and maintaining relationships between migrant workers and their children throughout the year. A total of 2,837 workers attended the workshops benefitting over 4,200 children. Towards the end of 2017 the parenting workshops will also be expanded to benefit thousands more migrant working parents and their children.

Ethical Toy Program is committed to improving worker well-being
Carmel Giblin, President & CEO of Ethical Toy Program said "Our programs to support migrant workers are one of the achievements I am most proud of, the positive impact they have on parents and their children is clear to see and the fact that factory management also see business benefits means we are building a truly sustainable program."
People are at the heart of the toy industry. Ethical Toy Program is grateful for the financial support from our Committed Brands PLUS members and the support of generous program sponsors which have allowed us to expand our left-behind children programs in 2017 to cover hundreds more workers and their children. Details on your company can get involved and make a real difference in workers' lives are available by contacting join@ethicaltoyprogram.org.