The ICTI Ethical Toy Program (IETP) – the sustainable approach to positively impacting workers, children, parents, and consumers
Overview
The ICTI Ethical Toy Program (IETP) was founded as a specialist responsible sourcing program in 2004, by the International Council of Toy Industries (ICTI), to oversee the implementation and certification against the ICTI Code of Business Practices.
ICTI is a not-for-profit membership organisation for the worldwide toy, play, games, and youth entertainment industries. ICTI and its member associations are committed to championing the value of play at all ages; advancing standards that support the rights and well-being of factory workers; promoting responsible toy safety standards; reducing or eliminating barriers to trade; and advancing social responsibility across the industry. The ICTI Ethical Toy Program (IETP) operates as a separate organisation but upholds the values and goals of ICTI through its certification programme and assessments.
IETP has become well regarded for its robust Supplier Certification, remote Social Impact Assessment & Environmental Assessment, a wide range of capability-building programs, and scalable worker well-being initiatives. IETP works to support businesses to measure and achieve their Environment, Social and Governance (ESG) objectives, mitigate labour risks, and realise a safe and ethical workplace for workers.
While IETP was originally designed for the needs of the global toy industry, it is increasingly being deployed across other sectors, with programs applicable to any manufacturing-based industry.
The social issue 
'Left-behind children' in China are children whose parents migrate domestically to major cities for work and are unable to bring them to live with them. It is understood that around 31 million children are currently separated from their parents in mainland China.
Left-behind children often struggle to receive emotional and academic support at home, which can affect their physical and psychological development. Parents are also negatively impacted, as they are often worried and concerned about the care of their children. The separation of parent and child can weaken the family bond, which in turn can negatively impact society in a number of ways, including a rise in anti-social behaviour.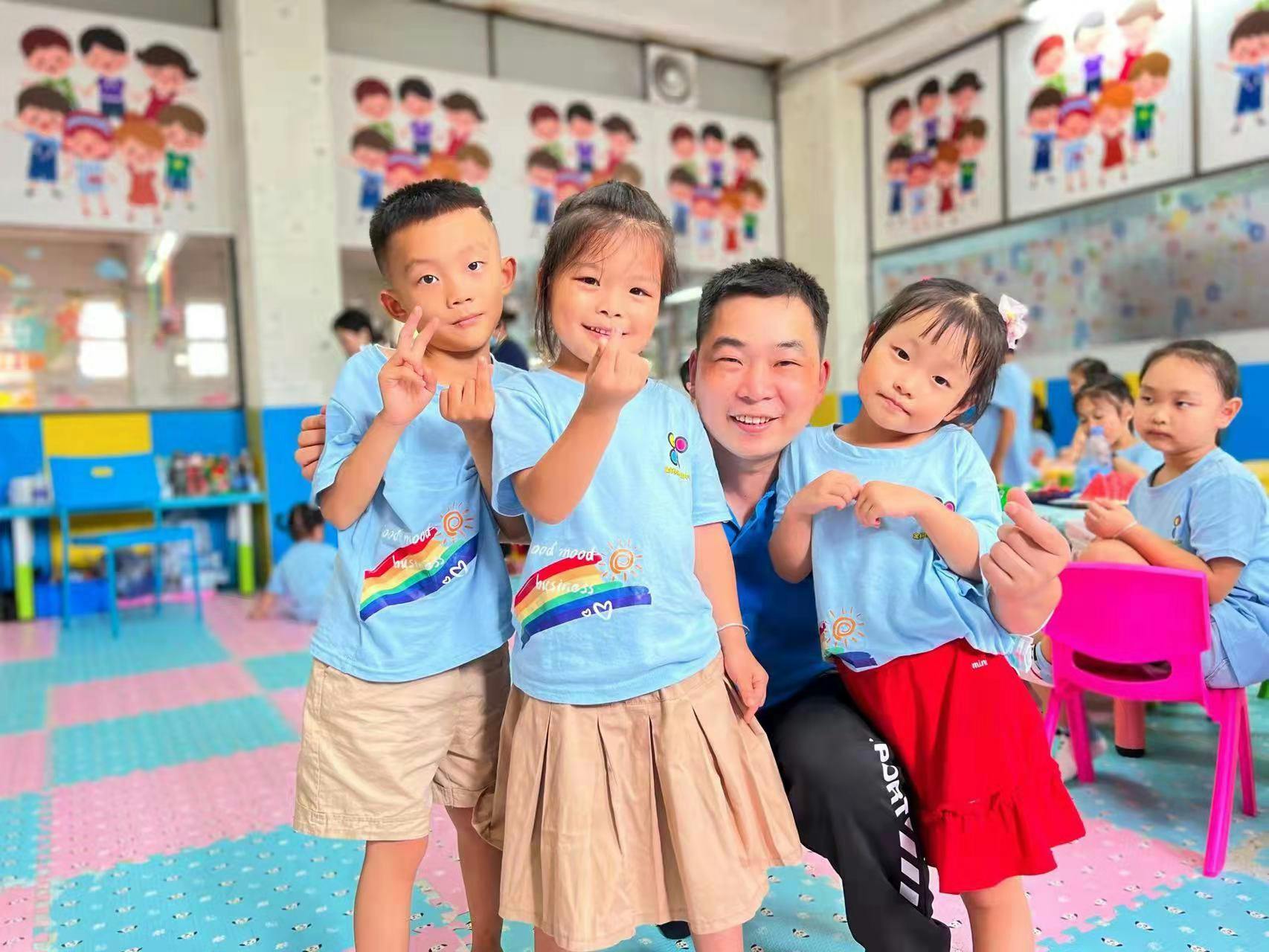 Business pain points
IETP's independent research found that a lack of childcare was one of the leading reasons workers leave their factory jobs. Growing labour shortages in China means that retaining workers is crucial, but due to the cost of day-care centres, around RMB¥1,500 to 2,000 per month, and minimum wage at around RMB¥2,360 in Shenzhen and RMB¥1,900 in Dongguan per month, many workers leave their jobs in order to take care of their children.
Enlarging and equipping the workforce is needed. A loss of workers directly impacts productivity and quality, given that time required for training translates into low productivity at first.
For brands, market expectations and increasing commitments to Corporate Social Responsibility (CSR) require them to invest in capability building and worker well-being programmes at their supplier factories.
Buyers and factories integrating child rights into their ESG and/or Social Impact Investing strategy drive these commitments and also meet many of the UN Sustainable Development Goals (Global Goals/SDGs), in particular SDGs 3, 4, 5, 10 and 17.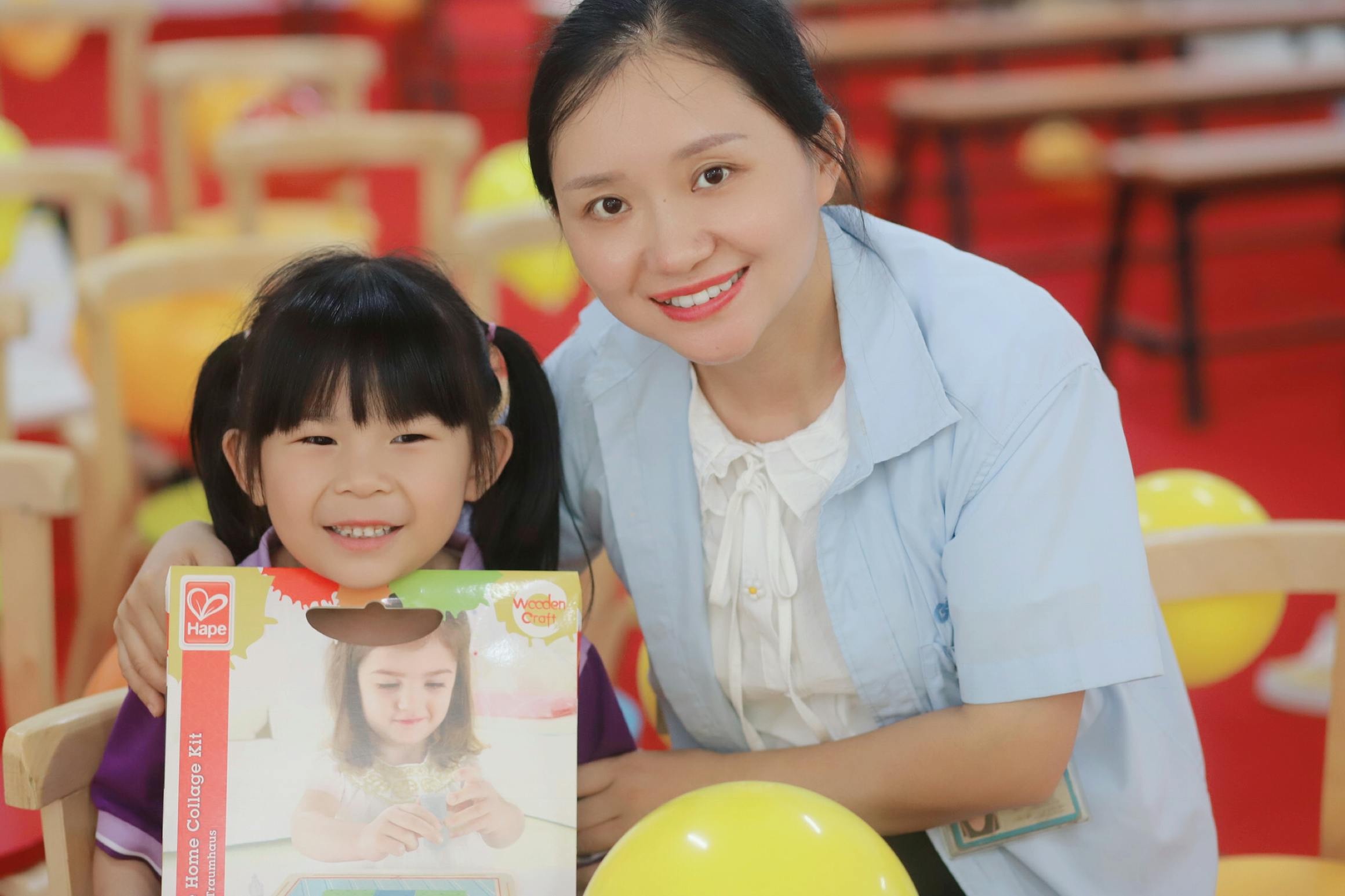 The shared value strategy
In 2016, IETP created the Family-Friendly Spaces (FFS) program to support 'left-behind children' in mainland China. The FFS program was specifically designed to support the childcare needs of working parents during the summer school holiday period, by creating safe, secure and well-equipped childcare facilities in factories – or local communities – for children to learn and play while their parents work, without the worry of childcare costs.
Starting from a small-scale Family-Friendly Spaces pilot in 2016 in two factories, the program has grown in 2022 to some 42 factories across six provinces in Mainland China – providing childcare support for over 4,000 children and supporting 4,500 working parents.  FFS are proven to be sustainable, with 66% of Factories continuing their spaces following the first year of implementation, despite the impact of COVID in recent years.
Family-Friendly Spaces are one of the Worker Well-Being initiatives that IETP offers along with After-School Centres, Migrant Parent Training, Gender Equality, and a Worker Helpline. Providing programs, training, visits, and best practice sharing goes far beyond the standard social audit. Through providing a range of programs and support, IETP helps factories to thrive and grow.
To take things to the next step, IETP has been working with UNICEF to develop the Family-Friendly Factory program. This program will help create in a factory a working environment and culture that supports working parents and caregivers while producing measurable business benefits. This program was piloted in four factories in 2016.  Following the success of the pilot, IETP announced in 2023 a plan to support 30,000 children through the program by the end of 2025.
A Family-Friendly Factory is a factory that has considered the needs of its workers and engaged them to develop appropriate responses to those needs. This may include the provision of childcare by implementing a Family-Friendly Space, the development of new policies which can offer parents benefits such as flexible working arrangements and enhanced parental leave, or it may take the form of training and support for parents, helping them to develop new skills. Each factory and its workers will develop its own Family-Friendly Factory program, with expert support from IETP.
Family-Friendly Factory program policies in the pilot factories include:
breastfeeding rooms for mothers
flexible working hours for workers
flexible paternity leave (current law is 15 days taken consecutively, instead of taking cumulatively those 15 days, as and when needed)
providing 0-3-year-old childcare spaces
We have developed this program with support and insights from parents and utilising UNICEF's Family-Friendly Policies guidance as well as their expert advice. As a proud member of the UN Global Compact, we are committed to supporting the Children's Rights and Business Principles, a set of principles developed by the UN Global Compact, UNICEF, and Save the Children. This program is part of our wider commitment to ensuring children are protected and given opportunities to thrive.
Carmel Giblin, President and CEO, IETP

Making a positive impact on society
For workers and their children, the Family-Friendly Spaces program transforms parent-child relationships, and supports the developmental needs of their children. Working parents do not need to worry about their children during the summer months and can more easily concentrate on their work, knowing their children are adequately provided for. The program helps increase employee satisfaction and improves staff turnover rates, with many workers expressing they now wished to continue working at their Family-Friendly Factory.
2022 Family-Friendly Spaces program worker feedback found that:
91% of workers said they now intended to stay working at the factory for over two years
97% of workers said Family-Friendly Spaces provided a safe space for their child to go to
95% of workers said their child became more confident after Family-Friendly Spaces
96% of workers said their child is better at expressing themselves following Family-Friendly Spaces
97% of workers said they were more efficient at work thanks to Family-Friendly Spaces
97% of workers said they were happier at work because their children were at Family-Friendly Spaces
99% of workers said a factory with Family-Friendly Spaces was more attractive to them
97% of workers said Family-Friendly Spaces improved their perception of their employer
75% of workers said they had a closer relationship with their child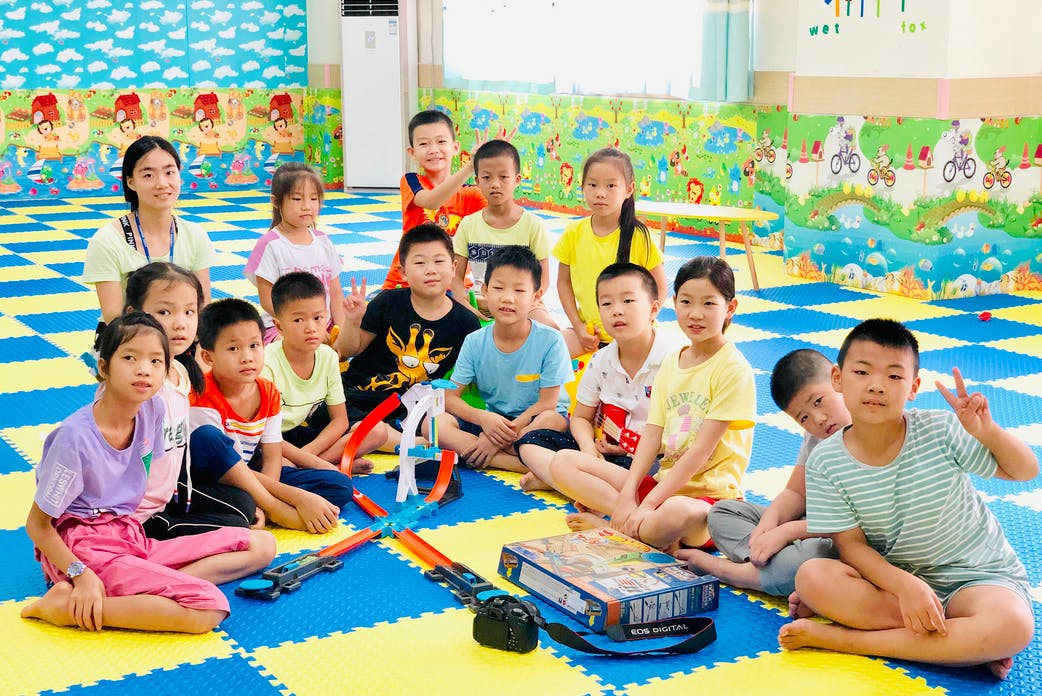 Making a positive impact on business
For participating factories, the measurable impacts produced by the Family-Friendly Spaces program provide an effective solution to combatting labour shortages and improving employee engagement. A more stable factory workforce leads to increased product quality, and a greater ability to meet client deadlines for product delivery and shipment.
The 2022 Family-Friendly Spaces program has shown business impacts which include:
90% of managers agreed that Family-Friendly Spaces improved worker retention rates
80% of managers said worker satisfaction levels increased following Family-Friendly Spaces
90% of managers said more workers were attracted to work at the factory due to Family-Friendly Spaces
95% of program managers said, following Family-Friendly Spaces, code of conduct compliance has improved
90% of managers said, they would continue to run the Family-Friendly Spaces programme
95% of managers said, the relationship between the factory and their customers improved after Family-Friendly Spaces
2023 started as a challenging year for some factories.  High global inflation, particularly in consumer markets, resulted in lower consumer spending and therefore reduced orders for factories. Factories are also facing significant increased costs for raw materials, natural gas, and electricity. Despite the difficult operating environment, many factories decided to continue the FFS program to avoid any negative impact on their employee turnover rate.
For industry leaders – brands, buyers, and factories – ESG performance is a priority.  These leaders want more than a basic audit. IETP helps companies meet and then sustain their ESG commitments. The FFF program helps them align profit and purpose.


ICTI Ethical Toy Program positive impacts
IETP's commitment to Worker Well-Being and the FFF Program provides IETP a unique offering when promoting their compliance services compared to other programs. The FFF program is promoted on company and factory members websites as well as their social media, thereby spreading the word of IETP and the positive impact it achieves. 
One long-term factory member – Dongguan Golden Cup Printing Company Limited – has participated in the Family-Friendly Spaces programme since 2017 and found that:
Their employees have a higher commitment to their work
Their audit results found zero non-compliances against the 270 ICTI Ethical Toy Programme Audit checkpoints
It is clear that the factory workers are driven by a passion for their work, and the team is very dedicated, which helps to build a self-sustaining culture.
Future Outlook
IETP aims to scale up their FFF program to support 30,000 children through 100 Family-Friendly Spaces, while supporting 50 factories to become formally recognised as a Family-Friendly Factory, by the end of 2025.
Scaling the program will enable the Family-Friendly Program and Family-Friendly Spaces to open all over the world, with Vietnam and Mexico as the programme's next immediate locations.
IETP invites companies from any sector to join them in this program.