Exclusive: ICTI Ethical Toy Program: Helping Businesses Stay Strong | Featured: The Toy Book
This article was originally published in the May 2021 edition of the Toy Book. Click here to read the full issue
Resilience has been a popular theme for toymakers since the beginning of 2020 — quickly becoming a common goal for every business — given the challenges we are all still facing due to the coronavirus pandemic.
A resilient business can thrive through disruptive market challenges if it has the right information available at the ready, which enables confident and prompt decision-making. The ICTI Ethical Toy Program (IETP) is a resource to help businesses navigate through the complexity of the global supply chain, supporting them with real-time reporting and helping them achieve their ESG (environment, social, and governance) objectives throughout the sourcing and product development process.

More than two-thirds of the world's toys are produced in IETP-certified factories, and more than 80% of these factories are located in China. Soon after we learned about the COVID-19 outbreak in China, IETP adapted quickly to ensure our services supported buyers and factory members to prepare for the risk of supply chain disruption and its potential impact on the well-being of factory workers.
We published a "Purchasing Practices Guidance for COVID-19" report to share recommendations for responsible purchasing practices, which, in turn, helps buyers manage risks, protect business continuity, and safeguard workers through the COVID-19 crisis and recovery.
SUPPORT AND TRANSFORMATION
As the virus became a global crisis, the once novel concept of a "lockdown" required us to embrace technology like never before. Since assessment and capability building are important elements of responsible sourcing, we adopted new ways of working to respond to the new business environment. For example, we managed travel restrictions to prevent the spread of the virus. In the third quarter of 2020, we launched our new Social Impact Assessment (SIA) program, as well as an e-learning platform.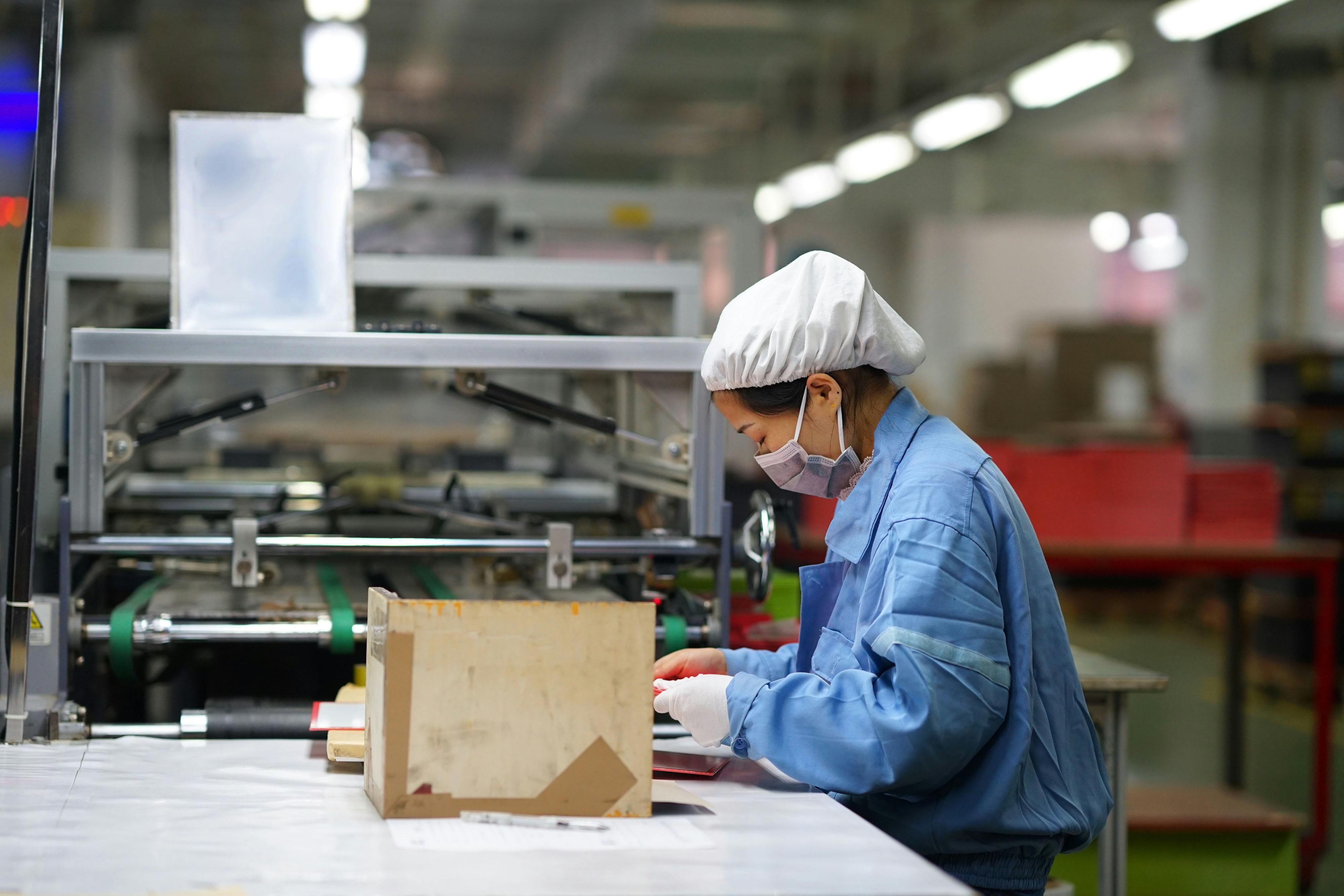 We developed the SIA program to enable suppliers, licensees, vendors, and agents to assess their management systems capability in regard to identifying, managing, and mitigating labor standards risks in their supply chains. The assessment process helps to identify areas of improvement, and businesses can share it with customers to provide cost assurance efficiently and effectively. The assessment reviews categories, such as "Identification & Assessment of Risks," are scored against five maturity levels. IETP verifies the score independently and, where appropriate, provides improvement plans to lower risk and build capability. Since its launch, users have conducted the assessments in several new countries for the IETP program, including the U.S., the UK, Italy, and Poland.
Our e-learning platform provides training without geographic limitations to give valuable resources to factory management and workers, which improves their awareness of important topics, such as workplace safety, responsible recruitment, and modern slavery. Our members can access the e-learning platform for free. The platform's content is varied and engaging, featuring informative videos and mini-tests. Results are shown via an instant test score that gives factories measurable outcomes and allows management to identify areas they can improve upon.
The COVID-19 pandemic was a new situation for everyone, so it was important that IETP shared timely and useful pandemic-related information, such as updates on local laws and regulations, recommendations on infection controls, and responsible recruitment briefings to empower factories and buyers with the information they needed to act responsibly.
EYES ON THE FUTURE
In addition to immediate actions, we continue to focus on the future. Our strategic priority is to provide our members with the support they need and to make sure it delivers long-term, positive impacts.
In September, IETP launched a new remediation program to enhance the support provided to factories to close gaps between their knowledge, current performance, and required future performance in order to meet required social compliance standards. The new program provides bespoke solutions for factories based on their needs, challenges, and capabilities. Our specialists not only have an in-depth understanding of factories' operational challenges, but also are familiar with the potential risks at the factories. By identifying and analyzing the root causes of non-compliances and learning from practical examples, the program can help guide factories to optimize their management systems and operational management. When a factory makes a sustainable improvement by reducing non-compliance recurrences, it makes for a more resilient supply chain and better conditions for workers.
Toy industries are not facing COVID-19 alone: IETP is here to provide them with ongoing support. We will continue our work to build better lives for workers and a stronger industry through ethical production. Learn more at www.ethical.toys or email join@ethicaltoyprorgam.org.