IETP Hosts New Auditor Training to Maintain Robust Social Compliance Standards
IETP offers its robust, prominent, reliable social compliance certification program to suppliers aiming to improve businesses' supply chain transparency and reduce supply chain disruption. The program enables suppliers to fulfil their regulatory requirements and customers' expectations, ensuring their products are ethically made and have continuity of supply.
To maintain the highest professional standards of credibility, ethics and competence in the certification program, we regularly and meticulously accredit our social compliance audit firms and auditors, providing consistent, comprehensive, trusted assessments to the participating suppliers. After the approval on a new panel of third-party audit companies in December 2022, we busily prepared for the selection, hosting trainings, and organizing examinations for all new auditors to be accredited to ensure the technical alignment between the accredited audit firms.
From February to April 2023, IETP's Program Monitoring and Development Team selected a group of auditors from China, Vietnam and other Southeast Asia countries seeking IETP accreditation and hosted three sessions of day training courses for them, including two in Shenzhen and one in Ho Chi Minh City, to assure that our certification program and audits are conducted smoothly across different countries and regions. The day training courses are intended to enrich the auditors' knowledge of the IETP Audit Checklist Version 3.0 and audit standards, improve their understanding of the IETP audit procedures, and make sure the technical alignment between firms.
To become an IETP accredited auditor, social compliance professionals must meet the following requirements:
Be instructed by one of IETP's accredited audit partners;
Have at least 2 years of social compliance audit experience;
Registered with APSCA (Association of Professional Social Compliance Auditors); and
Have attended IETP's auditor training, passed the examination, and completed a given number of Shadow Audits with senior auditors/authorized IETP staff members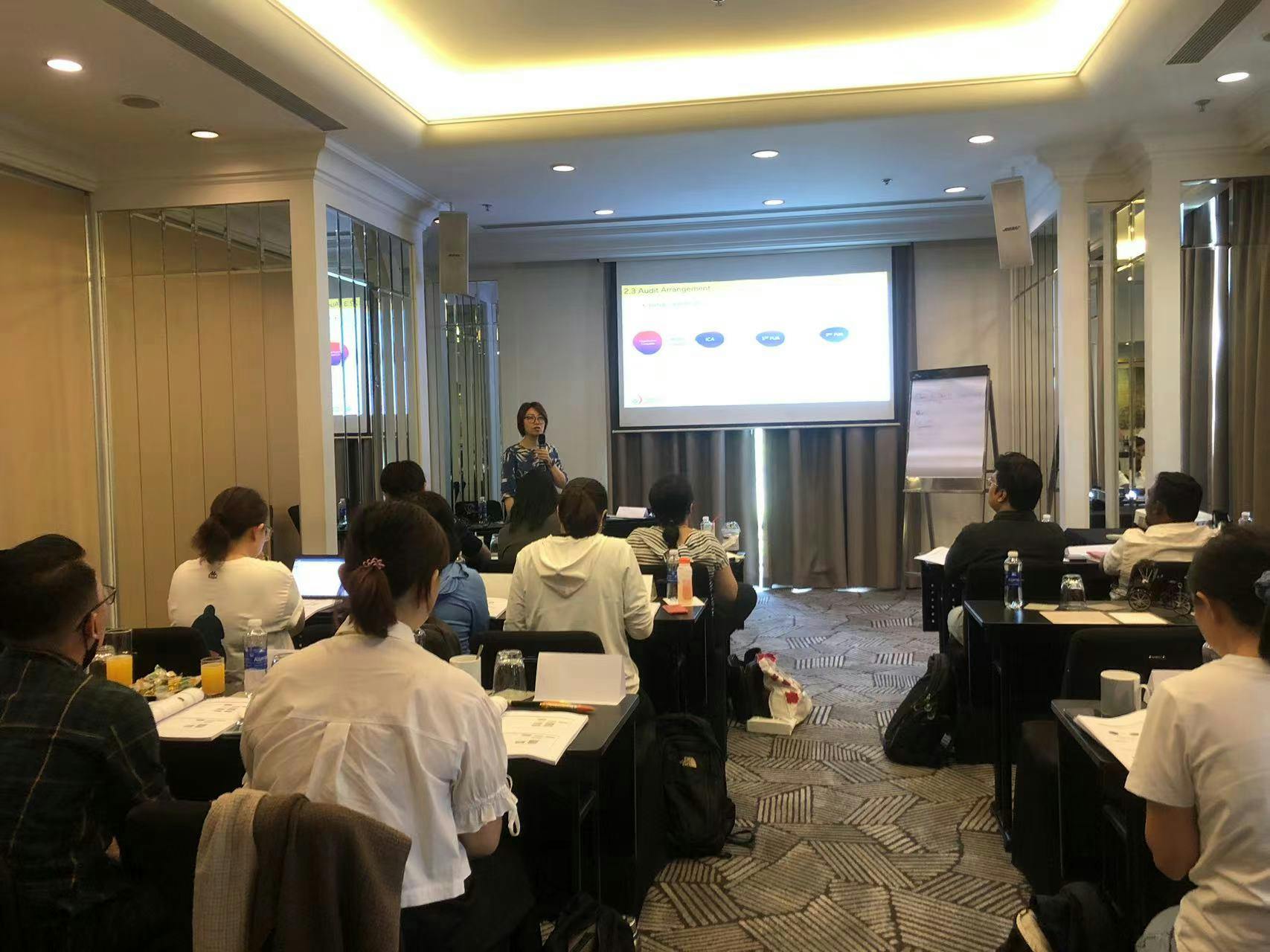 With the completion of granting accreditation to the auditors, from May to June 2023, IETP's Program Monitoring and Development Team and the technical managers of our accredited audit firms have monitored the on-site audits conducted by the newly-accredited auditors to ensure the IETP audit procedures and standards have been implemented properly. In the present, the new panel of third-party audit companies have already started to implement audits comprehensively.
In addition to selecting the new panel of third-party audit companies and granting accreditation to new auditors, we are dedicated to protecting the integrity of our program. To enable this, we have established a robust integrity system to report concerns or grievances of auditor(s). The online auditor assessment tool enables suppliers to assess and raise any integrity concerns confidentially on the on-site auditors' performance, as well as monitor the quality of accredited firms through regular KPI reviews with their senior executives.
Learn how IETP's social compliance certification program benefits your business, please select:  I'm a buyer / I'm a supplier.