Supporting workers for 10 years – New Impact Report from the IETP Worker Helpline
2020 marks the tenth anniversary of the ICTI Ethical Toy Program (IETP) Worker Helpline. Over the last decade, our Worker Helpline has provided a confidential toll-free helpline service to serve as an effective grievance mechanism, it has been made available to over 792,110 workers and provided counseling and advice to 17,776 workers – supporting them across a broad range of personal and work-related issues.
Front-line workers in factories play a critical role in the success of the global toy, play, and entertainment industries. The Worker Helpline is one of the most impactful win-win responsible sourcing initiatives in the supply chain; it is highly valued by workers, factories, and buyers alike.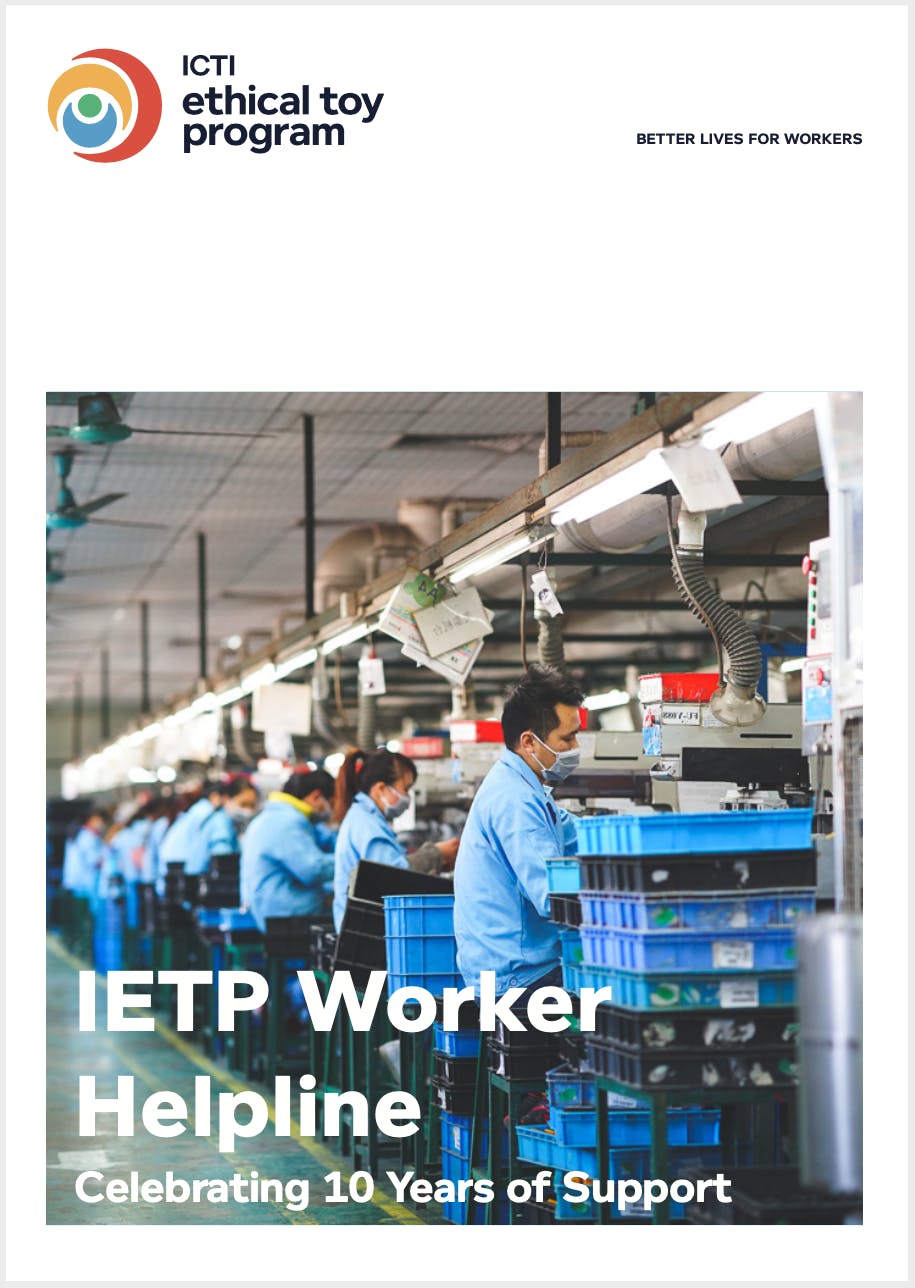 Download the full report to understand how it works, see our key milestones over the past 10 years, gain insights from our operations, and read case studies collected over the years.
IETP aims to build better lives for workers and a stronger industry through ethical production. We work each day to raise ethical standards at factories for workers through our certification program, training and capability building courses, and initiatives to enhance worker well-being.
Contact us via join@ethicaltoyprogram.org to see how we can support your ethical sourcing journey.