About us
The ICTI Ethical Toy Program (IETP) is a specialist responsible sourcing program. Originally designed for the needs of the global toy industry, it is now deployed in many sectors with all programs applicable to any industry. With 19 years' experience, IETP is known for its robust Supplier Certification, remote Social Impact Assessment & Environmental Assessment, wide range of capability-building programs, and scalable worker wellbeing initiatives. We support businesses to measure and achieve their Environmental, Social, and Governance (ESG) objectives, mitigate labor risks and realize a safe and ethical workplace for workers.
What we do
As a Non-Profit Organization, the ICTI Ethical Toy Program fosters industry collaboration, creates impact, increases efficiency, and reduces costs. We are a proud member of the United Nations Global Compact (UNGC) & our program supports a number of the UN's 17 Sustainable Development Goals (SDGs). In particular, SDG3 : Promote Good Health & Wellbeing, SDG4: Quality Education, SDG5: Gender Equality, SDG8: Decent Work & Economic Growth, SDG10: Reduced Inequalities, SDG13: Climate Action & SDG17: Partnerships for the Goals.
With 19 years of experience, IETP offers robust social assessment & compliance certification, wide range of capability-building programs, scalable worker wellbeing initiatives, and a one-stop responsible sourcing technology platform. We support businesses to measure and achieve their Environmental, Social, and Governance (ESG) objectives, mitigate labor risks and create better lives for workers.
We go beyond social audits and provide more than an audit report, as we take further steps to certify factories and tailor supports to help those who need to rectify root causes to improve up to required social compliance standards. We are constantly developing to meet the changing needs of our stakeholders, we have developed robust Capability Building programs, Management Systems Assessments & in 2022, an Environmental Assessment.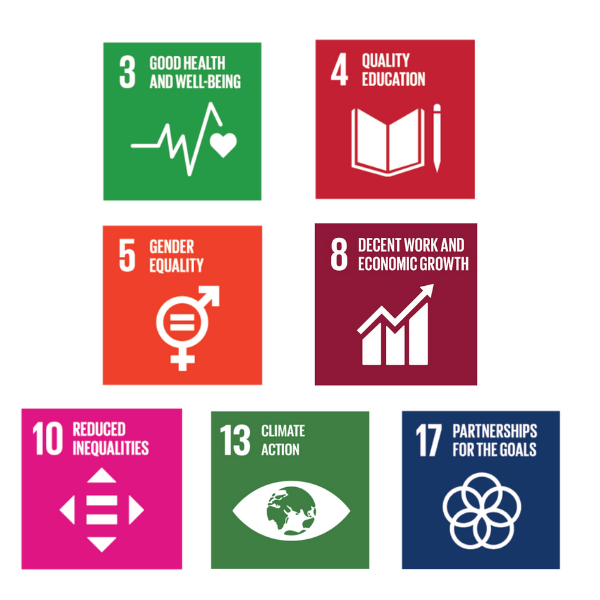 Over 1,500 brands, retailers, licensors, as well as 1,000+ manufacturing businesses globally have joined our community of responsible businesses, creating synergies to advance supply chain sustainability.
Where we work
IETP's coverage reaches across almost every continent, we have now grown to 45 countries and regions including Australia, Brazil, India, Peru, Slovakia, South Africa, Turkey, UK, USA, and many more.
To support our members and partners around the world, we have offices in Hong Kong, Shenzhen, Dongguan, Ho Chi Minh City, New Delhi, Vancouver, London and New York.
In addition to offices in Asia, Europe and North America, we also work with a global network of four independent Social Compliance Audit Companies to implement and expand our program.
History of the ICTI Ethical Toy Program
The spotlight on protecting workers employed in toy factories worldwide became most clear in the 1990s following factory fires in Bangkok and Shenzhen which brought an increased focus on workers' health and safety in toy factories.
In 1993, a coalition of industry representatives and NGOs gathered in Hong Kong to draft a Charter for the safe production of toys to protect the rights of toy factory workers.
Following the production of the Charter, many large toy brands and retailers created their own Codes of Conduct for facilities manufacturing their products. By the mid-1990s, there were around 70 different Codes of Conduct for ethical toy manufacture, making it very difficult for toy factories to comply with the varying standards of all their customers and creating significant amounts of duplicate auditing in factories.
An industry-wide ethical manufacturing standard was called for in the toy industry.
The International Council of Toy Industries (ICTI) created the Code of Business Practices in 1995. The ICTI Code of Business Practices represents one unified ethical manufacturing standard for the industry. In 2002, a worldwide auditing process was launched to implement and certify against the ICTI Code of Business Practices, with the goal of driving convergence, raising standards, and reducing duplication of social audits in the global toy industry supply chain.
In 2004, the ICTI CARE Foundation was created as a non-profit organization working completely independently of ICTI to oversee the implementation and certification against the ICTI Code of Business Practices.   
After over a decade of progress the ICTI CARE Foundation unveiled a new ambitious strategic plan with updated factory assessments and ratings, a new model of engagement for toy brands and retailers, and a refreshed brand to deliver it. The renamed ICTI Ethical Toy Program was launched in January 2018 marking the next generation of the ethical manufacturing program for the toy industry.