Promoting worker well-being
Our worker well-being programs support thousands of workers employed at toy and children products factories around the world. We welcome businesses of all sizes and nature to get involved - invest for impact.
Left-Behind and Migrant Children in China
China's national population census mentioned there are 375.82 million domestic migrant workers, up 69.73% from 2010. "China's continued economic and social development has facilitated the population migration and mobility, the trends of which have become increasingly evident, and the size of [the] floating population has further grown," the National Bureau of Statistics said." [SCMP]
Many migrant parents find work many miles away in the big cities, their children, therefore, become Left-behind children or Migrant Children. Left behind Children are those who stay behind in the villages, separated from their parents. And Migrant Children are those who move to the city together with their parents.
IETP operates Family-Friendly Spaces (FFS) and Migrant Parent Training (MPT) Program to support both left-behind and migrant children. These win-win initiatives create multiple benefits, for all, i.e.: create measurable business benefits for businesses.  Read more about our work in the Guardian and the Financial Times.
Family-Friendly Spaces
Family-Friendly Spaces reunite domestic migrant workers with their children in the summer months, by creating safe, secure, and well-equipped childcare facilities at factories for children to learn and play while their parents focus on work.
Since we first launched Family-Friendly Spaces at toy factories in 2016, thousands of workers and their children have participated.
Over the years we have opened 71 Family-Friendly Spaces accommodated around 3,000 children, supporting 3,145 participating workers with childcare. Here's a business case from one of the participating business:
Challenges before joining the FFS program:
Workers worry about their children during the summer months, affected the concentration & efficiency of these parent worker
Some workers resign to take care of their children for school vacation, which affected the productivity
After the FFS program, workers feel the care from their management:
The trust between Workers and Management has raised 200%
The retention rate increased from 45% to 100%
Click here to look at the joyful activities factories and program sponsors have prepared this year
Click here to view how our Family-Friendly Spaces program supports the UN's SDGs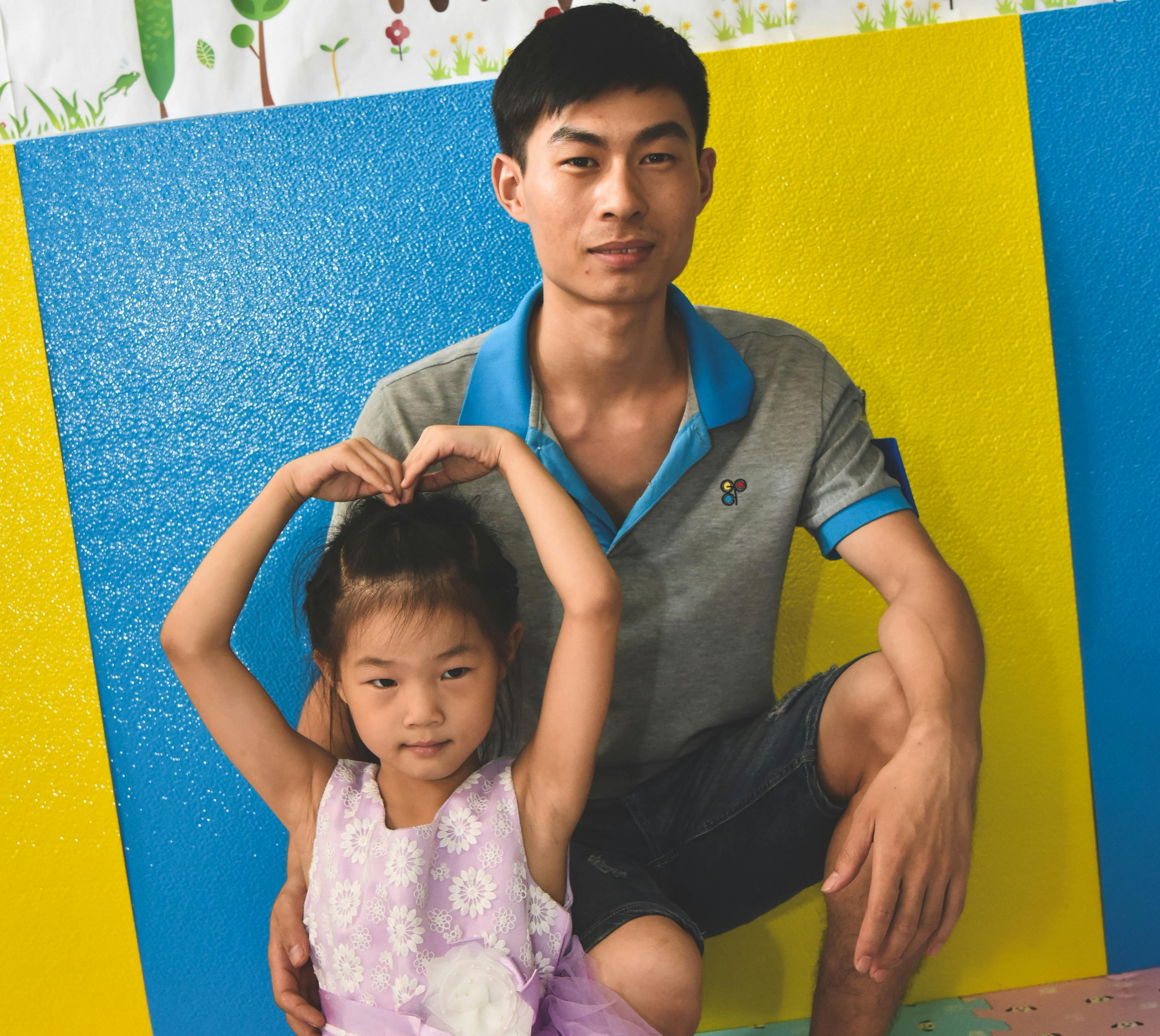 "When my daughter first came, the teachers said she was the most timid girl. Now after Family-Friendly Spaces, she even greets people she's never met before" – Zhang Quan, a father worker from Yunnan

Staff at Family-Friendly Spaces are trained to run fun and educational activities for children during the day and allow parent workers to spend time with their children.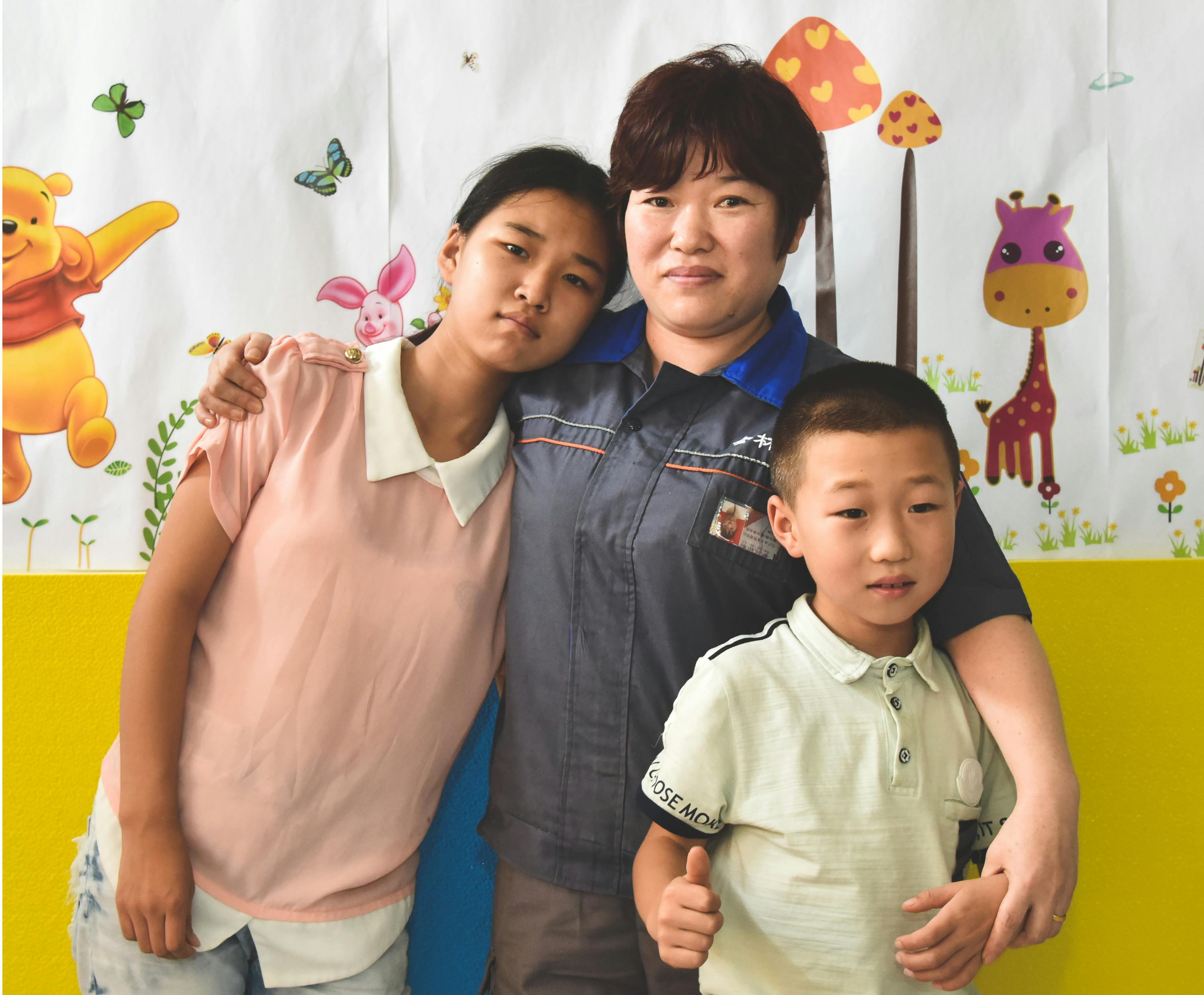 "Without any hesitation, I will bring them to the FFS again if our factory opens it next year. Last year when they came here, they spent most of the summer time in our rented house by themselves, watching TV, playing with toys, and doing their homework. They were very bored. We are also worried about leaving them alone at home. The gas tank and electrical devices are very dangerous. Locking them in is not a good solution, but we had no choice. Now they can stay at the center, do homework and take part in activities under the teacher's supervision. After spending quality time together, we've developed a strong bond with each other!" – Ms. Chen Cuicui, 35 years old, line manager of production department from Sun Wing Ming factory. Her two children live with their grandparents in Guangxi.

Look at the case studies from the participating factories, learn more about their tips and motivation:
Migrant Parent Training
Our Migrant Parents Training Program helps workers build stronger relationships with their left-behind children.
The training workshops provide practical tools to lessen the burden of workers' separation from their children, focusing on the following:
Helping parents come to terms with the separation from their children.
Educating parents on how to provide support for their children and how to handle conflict remotely.
Giving practical guidance on communications skills supplemented with tools and activities to strengthen the parent-child bond.
Impacts of Migrant Parent Training – Before and After:
"I feel guilty for being away from my children" – participating worker before Migrant Parent Training
"I believe I can educate my children well even when they are not with me" – participating worker after Migrant Parent Training
Our implementation partner for the family friendly factory spaces and migrant parents training programs is The Centre of Child Rights and Business.
You can support these projects by either joining the Ethical Toy Program or directly sponsoring a Family-Friendly Factory Space to help reunite hundreds of workers with their children, contact us to find out more.
Participating factories (2016-2023)